ConocoPhillips Reports Earnings, Raises Dividends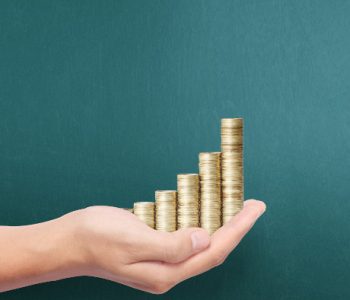 iStock.com/denphumi
ConocoPhillips Increases Cash Payment to Shareholders
While most energy companies have yet to make a full recovery from the commodity price downturn, one of them has made a strong comeback—ConocoPhillips (NYSE:COP).
ConocoPhillips reported earnings before the bell on Thursday, February 1. In the fourth quarter of 2017, the company earned an adjusted net income of $500.0 million, or $0.45 per diluted share. This represented a huge improvement from the adjusted net loss of $300.0 million, or $0.26 per diluted share, recorded in the year-ago period. (Source: "ConocoPhillips Reports Fourth-Quarter and Full-Year 2017 Results; Increases Quarterly Dividend by 7.5 Percent and Planned 2018 Share Repurchases to $2 Billion; Announces Preliminary 2017 Year-End Reserves and Bolt-On Transaction in Alaska," ConocoPhillips, February 1, 2018.)
For full-year 2017, the company reported a net loss of $900.0 million, or $0.70 per share. Still, the loss was much narrower compared to 2016's net loss of $3.6 billion, or $2.91 per share.
Also Read:
COP Stock: This Could Be a Great Energy Play for 2018
"2017 was a very successful year by all measures," remarked ConocoPhillips' Chairman and Chief Executive Officer Ryan Lance. "We transformed our portfolio, strengthened our balance sheet, returned 61 percent of cash flow from operations to shareholders through our dividend and buyback program, and achieved our operational milestones, including 200 percent organic reserve replacement."
With improving business conditions, ConocoPhillips is boosting its payout to income investors. The company announced that its Board of Directors has declared a quarterly cash dividend of $0.285 per share, representing a 7.5% increase from its previous payout. The dividend will be paid on March 1, 2018, to shareholders of record as of February 12.
The good news sent COP stock up 0.92% on Thursday. Trading at $59.35 apiece, the company has an annual dividend yield of 1.92%.