ConocoPhillips Earnings: Will COP Stock Increase Its Dividend?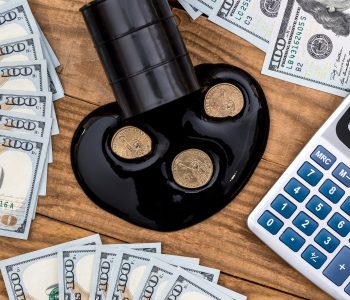 iStock.com/alfexe
COP Stock Dividend Forecast
In a column earlier this year, I explained why ConocoPhillips (NYSE:COP) stock "could be a great energy play for 2018." I hope you followed my advice, because since that article was published, shares of COP stock surged 16.8%. The company also announced a dividend increase.
Now, ConocoPhillips is reporting earnings again. Let's see what the latest COP stock news could mean for dividend investors.
Like most companies, the Houston, Texas-based energy giant has a set of expectations to beat in earnings season. And based on the bullish sentiment toward COP stock in recent months, the expectations are quite high.
On average, Wall Street analysts expect ConocoPhillips to generate $8.83 billion in revenue in the first quarter of 2018, which would represent a 13.6% increase year-over-year. The bottom line is expected to improve even more, as the consensus estimate is for COP stock to earn a net income of $0.67 per share. In the year-ago period, the company had a net loss of $0.14 per share. (Source: "ConocoPhillips (COP)," Yahoo! Finance, last accessed April 20, 2018.)
Stats on COP Stock
| | |
| --- | --- |
| Analyst EPS Estimate | $0.67 |
| Change from Year-Ago EPS | N/A |
| Revenue Estimate | $8.83 Billion |
| Change from Year-Ago Revenue | 13.6% |
| Earnings Beats in Past 4 Quarters | 3 |
(Source: Ibid.)
Over the past year, ConocoPhillips has beaten or met analysts' earnings per share (EPS) estimates in three out of the four quarters.
Will ConocoPhillips Increase Its Dividend?
If you've been following the markets, you would know that energy stocks haven't been an investor favorite over the last several years. Due to the downturn in oil and gas prices, many energy companies have been struggling, and dividend cuts were not uncommon.
In 2016, ConocoPhillips reduced its quarterly dividend rate from $0.74 per share to $0.25 per share, marking its first dividend cut in 25 years. (Source: "Latest Dividend History," ConocoPhillips, last accessed April 20, 2018.)
The good news is, as oil prices started to recover, the company also started raising its dividends again. Since the dividend cut in 2016, ConocoPhillips has increased its payout twice.
The latest dividend hike came this February, when COP also reported its fourth-quarter and full-year 2017 earnings. The new dividend rate of $0.285 per share represented a 7.5% increase from the previous payout. And since the company generated an adjusted net income of $0.45 per share in the fourth quarter of 2017, its new dividend rate seems well covered. (Source: "ConocoPhillips Reports Fourth-Quarter and Full-Year 2017 Results; Increases Quarterly Dividend by 7.5 Percent and Planned 2018 Share Repurchases to $2 Billion; Announces Preliminary 2017 Year-End Reserves and Bolt-On Transaction in Alaska," ConocoPhillips, February 1, 2018.)
In full-year 2017, ConocoPhillips generated adjusted earnings of $0.60 per share, a substantial increase from an adjusted net loss of $2.66 per share in 2016.
Moreover, the company's operating activities brought in $2.5 billion of cash in 2017. This was more than enough to cover its $1.2 billion in capital expenditures and dividend payments for the year.
Going forward, Wall Street analysts are projecting earnings of $2.78 per share for full-year 2018. If the company meets analysts' expectation, its current dividend rate of $0.285 per share would translate to an annual payout ratio of just 41%. That means there's plenty of room for future dividend increases.
ConocoPhillips is scheduled to report first-quarter 2018 earnings on Thursday, April 26 before market open. Because the company's board of directors usually reviews its dividend policy once a year and they have just announced a dividend hike in February, COP stock will likely maintain its current dividend rate for now. However, with rising commodity prices and a low payout ratio, a second dividend hike in 2018 is not entirely out of the question.