ConocoPhillips: This 38% Dividend Hike Is No Joke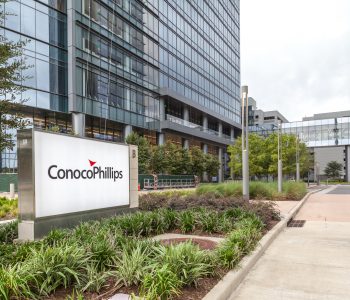 iStock.com/JHVEPhoto
Dividend Giant Making a Comeback
If you've been following this column, you'd know that I like dividend stocks, not only because they provide a passive income stream, but because dividends can be a sign of strength. In this day and age, earnings can be adjusted, but dividends are still cold, hard cash paid by companies to their shareholders.
Notably, dividends are sticky. That is, when a company's board of directors declares a quarterly dividend (most dividend stocks follow a quarterly distribution schedule), they don't plan to pay that dividend just once. Instead, the implication is that the company will be keep paying at least that amount every quarter going forward.
That's why, whenever a non-dividend-paying stock sets up a regular dividend policy, it is considered very, very good news.
And that's also why, whenever a company increases its dividend, even by just one or two percent, it deserves income investors' attention. The idea is, those dividend hikes are not meant to apply to just one payment. Rather, they are more like pay raises that apply to shareholders' future dividend income.
So what if a company delivers not just a one or two percent increase, but a whopping 38% dividend hike?
Well, I'd say it deserves a serious look.
Time to Check Out ConocoPhillips Stock
The company in question is ConocoPhillips (NYSE:COP), a multinational energy corporation headquartered in Houston. The company has operations in 17 countries around the world. Last year, it produced almost 1.3 million barrels of oil equivalent per day. With proved reserves of 5.3 billion barrels of oil equivalent at the end of 2018, ConocoPhillips is one of the biggest players in the exploration and production (E&P) business.
The company also takes its dividends very seriously. According to its latest investor update, ConocoPhillips' No. 1 priority is to "invest capital to sustain production and pay existing dividend," and its second priority is "annual dividend growth." (Source: "2019 Capital Budget & Operational Plan," ConocoPhillips, last accessed October 9, 2019.)
Still, being an energy producer can involve a significant level of commodity price risk. For instance, as oil prices crashed in the summer of 2014, many E&P companies fell deep in the doldrums. Production cuts and layoffs were often accompanied by dividend cuts.
Unsurprisingly, ConocoPhillips took a big hit during the commodity price downturn. And in February 2016, the company decided to reduce its quarterly dividend rate from $0.74 per share to $0.25 per share. (Source: "Latest Dividend History," ConocoPhillips, last accessed October 9, 2019.)
The neat thing is, as the commodity price environment improved, ConocoPhillips started to make a comeback. And the company did not forget about its dividend investors. Starting in 2017, management has increased COP stock's dividend every single year.
The latest dividend hike came on October 7, when the company's board declared a quarterly cash dividend of $0.42 per share, representing a staggering 38% increase from the previous payout of $0.305 per share. The new dividend will be paid on December 2 to shareholders of record as of October 17. (Source: "ConocoPhillips Announces 38 Percent Increase in Quarterly Dividend; Expects to Repurchase $3 Billion of Shares in 2020; Reiterates Continued Commitment to Return More Than 30 Percent of Cash From Operations Annually Via Dividend and Buybacks," ConocoPhillips, October 7, 2019.)
In the same press release, the company said that it plans to buy back $3.0 billion worth of its own shares next year.
"Since announcing our returns-focused value proposition in 2016, we have improved our underlying performance drivers and lowered our sustaining price for the business. Given these enhancements, we are confident we can fund a higher, growing cash dividend, while maintaining a substantial, consistent buyback program," said Chairman and Chief Executive officer Ryan Lance. (Source: Ibid.)
With ConocoPhillips stock trading at $54.97 per share, the new dividend rate translates to an annual yield of 3.1%.
Is the Best Yet to come?
The best part is, the company's recent dividend hikes are backed by an improving business.
In the company's latest earnings report, ConocoPhillips' management updated its guidance. For full-year 2019, they expect the company to produce 1.31 to 1.34 million barrels of oil equivalent per day. On a pro-forma basis, the guidance range would represent a production growth of around five percent. (Source: "ConocoPhillips Reports Second-Quarter 2019 Results; Delivered Strong Free Cash Flow and Financial Returns; Raised 2019 Planned Share Buybacks," ConocoPhillips, July 30, 2019.)
Of course, there are many stocks with higher yields than ConocoPhillips. But thanks to a growing business and management's determination to raise the payout annually, COP stock investors should have plenty of dividend hikes to look forward to.