ConAgra Foods Inc: Why CAG Stock Popped 1% on Tuesday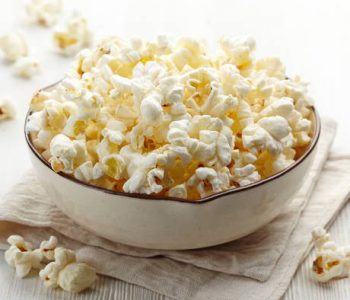 CAG Stock's Stable Earnings Provide Cash for Share Buybacks
ConAgra Foods Inc (NYSE:CAG) stock gained one percent in pre-market trading Tuesday, when the company announced a $1.25 billion share repurchase authorization. (Source: "BRIEF-Conagra Foods says board of directors approves conditional $1.25 bln share repurchase plane," Reuters, October 11, 2016.)
This is a significant buyback for CAG stock, as it represents approximately six percent of ConAgra's stock's current market capitalization. But at the same time, business conditions are less than ideal for the company.
ConAgra is reshuffling its product portfolio and plans to spin-off its Lamb Weston potato business. In addition, last year, ConAgra stock sold its private-label business Ralcorp Holdings for $2.7 billion, only three years after buying the business for $5.0 billion.
Buying Ralcorp was a bad decision that bloated CAG stock's balance sheet with debt and caused hundreds of millions in write-offs, as ConAgra never was able to generate the sales momentum and cost synergies it had anticipated.
This has weighed on CAG stock's bottom line. For example, in fiscal 2016, ConAgra stock's earnings per share (EPS) from continuing operations declined 37% year over year. The good news is that CAG stock's results are better when removing the one-time costs incurred over the past year. ConAgra stock's EPS increased 7.8% in fiscal 2016, adjusting for these non-recurring items. (Source: "CAG: Continued Margin Progress Drives Q4 EPS as Planned; Fiscal 2016 Portfolio, Margin, Balance Sheet Progress Sets Strong Foundation," June 30, 2016.)
The company still has a solid foundation, led by its three core brands, which are "Healthy Choice," "Orville Redenbacher's," and "Chef Boyardee." In addition, it has several smaller brands which are generating above-average growth, including "Slim Jim," "Hebrew National," and "Reddi-wip."
ConAgra's financial performance has been volatile in recent years, as the company is making some major strategic decisions to restructure its business model away from private-label brands. But ConAgra has remained steadily profitable, which allows it to return cash to shareholders.
ConAgra Stock's Shareholder-Friendly Management Team
In addition to ConAgra stock's buybacks, the company returns cash to shareholders with dividend payments. ConAgra's current annualized dividend of $1.00 per share represents a 2.1% dividend yield.
ConAgra stock has taken shareholders on a turbulent ride over the past few years, but it is making progress in repaying its debt and moving past the Ralcorp acquisition. Going forward, it plans to return to earnings growth due to its high-growth brands and a renewed focus on food service and international growth.