Communications Systems Slashes Quarterly Dividend by 75%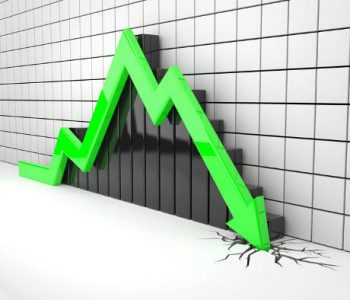 Shares Tumble 6% After Cost-Cutting Measures Announced
New York, NY — Communications Systems, Inc. (NASDAQ:JCS) (CSI) slashed its quarterly dividend by 75%, as the global provider of physical connectivity infrastructure and services says it is taking steps to reduce cost.
The company's board has declared a regular quarterly cash dividend of $0.04 per common share, representing a drop of $0.12 per share, or approximately $4.2 million on an annualized basis, from the regular quarterly dividend of $0.16 per share that was last paid on July 1, according to the company statement. (Source: "Communications Systems, Inc. Declares Quarterly Dividend Of $0.04 Per Share And Increases Line Of Credit From $10 Million To $15 Million," Communications Systems, Inc., August 18, 2016.)
While justifying a cut in its dividend payout, the company said its annual dividend yield of 2.3% is in excess of the average yield of others in the industry.
"We remain committed to returning cash to our shareholders while maintaining financial flexibility to invest in new product development and the growth of our businesses," Roger Lacey, chief executive officer of CSI, said in the statement. "Our new product sales have grown significantly over the past year and we aim to build on this success by continuing to invest in the business. We are pursuing a number of compelling opportunities that we believe will accelerate new product sales, deliver strong ROI and enhance long-term shareholder value."
CSI's shares were down six percent after the dividend cut announcement, trading at $6.42 in New York.
The company said that in addition to other cost-cutting initiatives recently announced, the board also approved a cut in compensation paid to non-employee directors. CSI was also able to expand its line of credit from $10.0 million to $15.0 million.
The company says it will save $4.2 million in annualized cash generated by the reduction to its quarterly cash dividend. The statement adds that, combined with the $5.0 million increase in its credit line, these initiatives will allow CSI to fund its growth plan while protecting its balance sheet.
The latest move to cut expenses comes after CSI reported this month that its loss for the second quarter widened to $2.5 million, or $0.29 per diluted share, compared to a net loss of $1.0 million, or $0.12 per diluted share, in the same period a year ago. (Source: "Communications Systems, Inc. Reports Second Quarter 2016 Financial Results," Communications Systems, Inc., August 04, 2016.)
Consolidated sales dropped to $26.3 million from $28.2 million a year ago, mainly due to global economic weakness and adverse currency impact. (Source: Ibid.)