Comfort Systems USA, Inc. Increases Stock Buyback Program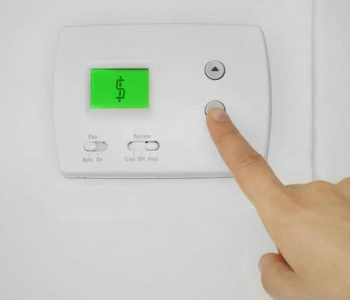 Authorizes Buyback of Up to One Million Shares
On Tuesday, August 16, Comfort Systems USA, Inc. (NYSE:FIX) announced that its board of directors has approved an amendment to its existing stock repurchase program. The amendment would increase the shares authorized and remaining as available to purchase back up to one million shares by authorizing the company to buy back up to 551,310 additional shares of its outstanding common stock. (Source: "Comfort Systems USA Increases Stock Repurchase Program," Comfort Systems USA, Inc., August 16, 2016.)
Comfort Systems USA provides commercial heating, ventilation, and air conditioning (HVAC) mechanical and electrical contracting to customers ranging from small businesses to Fortune 500 companies. The business has 91 locations in 84 cities throughout the country. It was founded in 1917 and is headquartered in Houston, Texas.
By August 11, 2016, Comfort Systems USA has bought back 7.112 million of its own shares for a total of $89.2 million.  The extension of the share repurchase program will "top off" the plan and allow the company to repurchase up to an additional one million shares beyond what had already been purchased.
The increase in its stock repurchase program is the latest sign of strength for the workplace comfort provider. According to the second-quarter results the company reported last month, Comfort Systems USA generated $427.5 million in revenue, up 2.6% year-over-year but short of Wall Street's expectation of $447.1 million. Net income came in at $17.7 million, or $0.47 per share, as compared to $13.4 million, or $0.35 per share in the year-ago period. (Source: "Comfort Systems USA Reports Second Quarter 2016 Results," Comfort Systems USA, Inc., July 28, 2016.)
Note that the company's financials last summer were boosted by, "an extraordinary bulge of activity," including large simultaneous mobilizations on two data center jobs in the mid-Atlantic region. Despite the absence of such projects this time, revenue still increased year-over-year.
Other than stock buybacks, Comfort Systems USA also pays quarterly dividends with an annual dividend yield of just under one percent. Its quarterly dividend rate has also been increasing, from $0.55 per share three years ago to $0.70 per share. If top and bottom lines keep improving, the company might be able to hike its dividends in addition to increasing buybacks.