Comerica Raising Dividend by 4.5%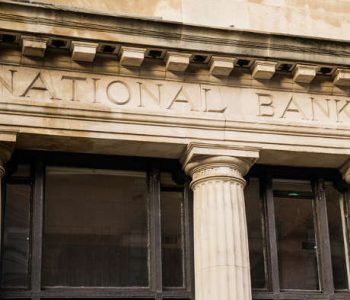 Lender Says Growth Outlook Strong
New York, NY — Comerica Incorporated (NYSE:CMA) is increasing its quarterly cash dividend by 4.5% to $0.23 per share as the growth outlook brightens for the Dallas-based lender.
The board also authorized an increase in the number of shares of common stock that Comerica is authorized to repurchase under its share repurchase program by up to 10 million additional shares.
The plan includes up to $440 million in equity repurchases for the four-quarter period commencing in the third quarter 2016 and ending in the second quarter 2017. The timing and ultimate amount of equity repurchases will be subject to various factors, including the company's capital position, financial performance, and market conditions, including interest rates.
"Today's dividend increase reflects our Board's confidence in Comerica's solid capital position, business model and strategic direction, as well as our future growth potential," said Ralph Babb, chairman and chief executive officer. "We expect to continue to actively manage capital in a way that maximizes returns to shareholders, while ensuring that we meet regulatory capital requirements." (Source: "Comerica Declares Dividend Increase of 4.5 Percent," PR Newswire, July 27, 2016.)
Comerica Incorporated is a financial services company headquartered in Dallas, and strategically aligned by three business segments: the business bank, the retail bank, and wealth management.
Comerica last week reported a 30% decline in second-quarter profit when compared to the same period last year. Comerica also announced the implementation of its efficiency and revenue initiative "GEAR Up", which is expected to drive additional annual pre-tax income of approximately $230 million by the end of 2018 from the actions identified to-date. Second-quarter results include after-tax restructuring charges of $34.0 million, or $0.19 per share, associated with the initial phase of this initiative. (Source: "Comerica Reports Second Quarter 2016 Financial Results," PR Newswire, July 19, 2016.)
"Our second quarter results were solid with a $1.1 billion increase in average loans, improved credit quality in our energy portfolio as well as increases in most fee-based non-interest income categories," said Babb. "Noninterest expenses were well controlled. Through share repurchases of $65 million and an increase in our dividend, we returned $103 million to shareholders in the second quarter 2016, compared to $79 million in the first quarter." (Source: Ibid.)