Comcast Corporation Reports Earnings, Increases Dividend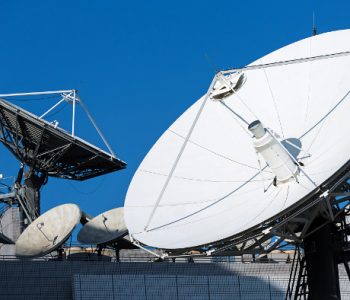 iStock.com/danielvfung
This Is Good News for Comcast Stock Investors
As on-demand video streaming takes the main stage, you might think cable operators are having a hard time. But a look at Comcast Corporation's (NASDAQ:CMCSA) latest announcement would show that that's not really the case.
Comcast Corporation—the largest broadcasting and cable television company in the world—reported earnings on Wednesday, January 24. In the fourth quarter of 2017, the company generated $21.92 billion of revenue, representing a 4.2% increase year-over-year. Adjusted earnings came in at $0.49 per share, up 8.9% from the year-ago period. (Source: "Comcast Reports 4th Quarter and Year End 2017 Results," Comcast Corporation, January 24, 2018.)
Both top and bottom lines beat expectations. Wall Street analysts were expecting earnings of $0.47 per share on $21.82 billion of revenue.
In the full year 2017, Comcast grew its revenue by 5.1%, while its adjusted earnings per share surged 18.4% to $2.06.
"I am exceptionally proud of our performance this past year, and we enter 2018 with significant momentum," said the company's Chairman and Chief Executive Officer Brian L. Roberts in a statement on Wednesday. "In 2017, we achieved strong financial and operational results while also delivering new innovations, experiences and must-see content to people around the world." (Source: Ibid.)
Also Read:
Dividend Stocks: 3 Communications Infrastructure Stocks Yielding Up to 16.7%
Thanks to solid financial performance, the company is raising its dividends. Comcast's Board of Directors has declared a quarterly cash dividend of $0.19 per share, which represents a 21% increase from its previous payout. The dividend will be paid on April 25, 2018 to shareholders of record as of April 4. (Source: "Comcast Increases Dividend and Expects to Repurchase at Least $5 Billion of Stock in 2018," Comcast Corporation, January 24, 2018.)
At the same time, the company also said that it expects to repurchase at least $5.0 billion of its common shares in 2018. This would reduce the number of shares outstanding for Comcast Corporation, allow each existing shareholder to own a larger portion of the company.
Investors certainly liked the news. On Wednesday, CMCSA stock closed 1.3% higher. The company now yields 1.47%.
While the yield is not exactly that impressive, note that the cash payments have been growing. Since Comcast reinstated its dividend in 2008, it has raised its quarterly dividend rate every single year, by a total of 204%. (Source: "Comcast Corporation Dividend Date & History," Nasdaq.com, last accessed January 24, 2018.)
That's why even though the cable television industry isn't as hot as before, Comcast stock still deserves a spot on an income investor's watch list.