HCP Stock: Earn 5.14% Yield from This Top Dividend Stock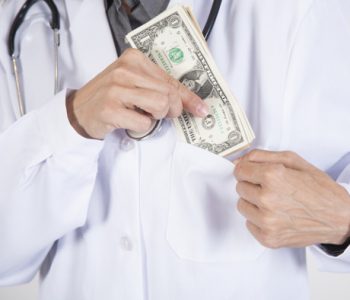 Don't Be Afraid of This High-Yield Dividend Stock
Dividend investors are searching for yield, which is probably why some high-dividend stocks look can look a bit sketchy. Solid companies with decent payouts are highly sought after, and as investors rush to buy them, their stock prices go up and the top high-dividend stocks could no longer provide high yield.
One consequence is that if a stock's yield remains high, it's often considered a sign of trouble.
However, there are a few exceptions. For instance, there is a dividend stock backed by a solid business that is currently yielding 5.14%.
At first glance, this doesn't seem to be possible. If the company is solid and pays great dividends, investors should rush towards it. How can the yield still be attractive?
One explanation is that the stock might lack growth potential. And indeed, this company is not known for bringing investors triple-digit capital gains like some tech unicorns.
I'm looking at HCP, Inc. (NYSE:HCP) stock.
HCP is a real estate investment trust (REIT) that invests primarily in locations that serve the U.S. healthcare industry. Its portfolio is diversified across multiple sectors, including senior housing, medical offices, life sciences, post-acute/skilled nursing, and hospitals.
As you'd expect, by being a REIT, HCP stock is probably not a good candidate for a portfolio seeking explosive growth. But if you are looking for increasing dividends, this REIT is definitely worth checking out.
Investors familiar with REITs would know that these companies are required by law to pay out at least 90% of their earnings as dividends. While this looks like a great deal to dividend investors, it also makes it harder for a REIT to increase its payout every year, as the payout ratio is already high.
That's why HCP stock is a special one. For the most part of the past three decades, the company has raised its dividend every single year.
In fact, up until a few month ago, HCP stock was a dividend aristocrat—meaning it had raised its payout every single year for at least 25 years. Back then, it was the only REIT that had the "dividend aristocrat" title.
Of course, I used past tense, which means the company is no longer a dividend aristocrat. As a matter of fact, HCP just ended its 30-year streak of annual dividend hikes with a dividend cut.
In the dividend investing space, few things are worse than a dividend cut. However, before you cross this high-yielding stock off your list, there is one important thing to note.
The reason behind HCP's decision to slash dividends was the spinoff of its "ManorCare" skilled nursing facilities. The segment has created major headaches for the company; ManorCare was under investigation by the U.S. Justice Department for providing "medically unnecessary therapy." (Source: "Government Sues Skilled Nursing Chain HCR Manorcare for Allegedly Providing Medically Unnecessary Therapy," The United States Department of Justice, April 21, 2015.)
So in a way, spinning off the segment might not be that much of a bad thing.
Also Read:
10 Dividend Stocks to Watch in 2017
The spin-off was completed last month. HCP now owns 800 properties, generating approximately $1.3 billion in cash net operating income, plus interest income. The company expects its full-year 2017 same-property performance cash net operating income (SPP Cash NOI) to grow between 2.5% and 3.5%. (Source: "HCP 3.0 Post-Spin Outlook Presentation," HCP, Inc., November 1, 2016.)
The Bottom Line on HCP Stock
I believe that despite its recent dividend cut, HCP, Inc. can still be a solid pick for a dividend portfolio. A growing number of baby boomers are entering their golden years; the U.S. Census Bureau estimated that the population aged 65 and over would double by year 2050. As a leading healthcare REIT with a great dividend yield, HCP stock should be able to keep rewarding dividend investors for decades to come.