Collect Rock-Solid Dividends From This Monthly Dividend Stock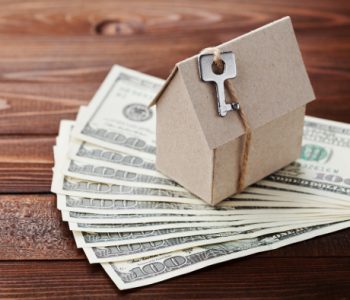 This Company Has Paid 558 Consecutive Monthly Dividends
In the ultra-low-interest-rate environment over the past several years, dividend stocks have played a crucial role helping investors boost the yield of their income portfolios. However, most companies distribute their dividends on a quarterly basis. For investors that need the income to cover monthly expenses, quarterly payouts might not be frequent enough. Fortunately, there are companies that pay monthly dividends. Today, I would like to talk to you about a top monthly dividend stock, Realty Income Corp (NYSE:O).
Realty Income is a real estate investment trust (REIT) headquartered in San Diego, California. You can think of Realty Income as a giant landlord. Because its tenants pay rent on a monthly basis, investors of this REIT get to enjoy monthly dividends.
Compared to other REITs on the market, Realty Income is huge and well-diversified. The company owns over 4,700 properties located in 49 states and Puerto Rico. Its 247 commercial tenants come from 47 different industries, with top tenants including Walgreens Boots (NASDAQ:WBA), FedEx Corporation (NYSE:FDX), LA Fitness, CVS Health Corp (NYSE:CVS), and Wal-Mart Stores Inc (NYSE:WMT). (Source: "Top 20 Tenants," Realty Income Corp, last accessed January 30, 2017.)
If you have experience being a landlord, you would know how important it is to have good tenants. The good news is, Realty Income has some high-quality tenants. Properties leased to investment-grade-rated tenants account for approximately 45% of Realty Income's total annualized revenue. The company has achieved and maintained investment-grade credit ratings since 1996.
The number-one reason for investors to own Realty Income is its dividends. The company brands itself as "The Monthly Dividend Company." While there are plenty of companies that pay dividends on a monthly basis, Realty Income deserves the title. And that's because since the company's founding in 1969, it has made 558 consecutive monthly dividend payments. (Source: "Common Stock Dividend History," Realty Income Corp, last accessed January 30, 2017.)
Such a long track record of stable dividends makes Realty Income stand out among its peers. What's more is that over the years, the company has been raising its payout.
Many dividend-paying companies like to boast how they grow their dividends every year. Realty Income, on the other hand, managed to raise its payout much more frequently. Since the company's listing on the New York Stock Exchange (NYSE) in 1994, it has made 77 consecutive quarterly increases to its monthly dividend rate. O stock's dividend has grown a total of 180.7% over this period, translating to a compound annual growth rate of 4.7%.
Today, the company has a monthly dividend rate of $0.2105 per share, giving O stock an annual yield of 4.26%.
Other than paying impressive dividends, Realty Income stock also helped investors achieve market-beating total returns. Since the company's listing on the NYSE, it has delivered a compound average annual return of 16.9%, beating both the S&P 500 Index (9.4%) and the Equity REIT Index (10.9%). (Source: "Track Record," Realty Income Corp, last accessed January 30, 2017.)
And the best part is that the company is still growing. In the first nine months of 2016, Realty Income's revenue grew 7.3% year-over-year to $815.3 million. Adjusted funds from operations per share increased 3.9% year-over-year to $2.14. The bottom line improved as well. O stock's net income came in at $0.80 per share for the first three quarters of 2016, compared to $0.78 per share in the year-ago period. (Source: "Realty Income Announces Operating Results For Third Quarter And First Nine Months of 2016," Realty Income Corp, October 26, 2016.)
The Bottom Line On This Monthly Dividend Stock
Realty Income has everything it needs to be a top income stock. The company has a solid portfolio which, by the end of the third quarter, was 98.3%, leased with a weighted average remaining lease term of 9.8 years. It also has a monthly dividend commitment and an unrivaled track record when it comes to delivering shareholder returns. Income investors looking for a long-term investment should seriously consider this monthly dividend stock.