How to Collect Monthly Income Payments of 12% to 17%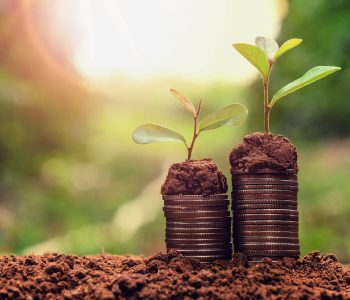 iStock.com/lovelyday12
Where to Find 12%+ Yields… Right Now
Bonds yield next to nothing right now.
But imagine what it'd be like to earn safe, double-digit payouts. If you could find 10% to 15% yield, how much more money would you collect each year?
It's possible. One little-known group of investments now pay out yields of 12%, 15%, or even 17%. Thousands of retirees count on these businesses for reliable monthly income.
I'm talking, of course, about high-quality business development companies (BDCs). President Ronald Reagan created them in 1980s as part of a lucrative tax loophole to kick-start the economy. BDCs also allow regular people, like you and me, to participate in private deals normally accessible only to wealthy investors.
But, while the tax code makes for a difficult read, most people can wrap their heads around the business model. BDCs lend money to other companies and earn interest payments. As long as borrowers pay back their loan with interest, the BDC earns a profit.
For owners, these investments provide access to the sweet spot of the U.S. economy.
BDCs target companies with $10.0 million to $100.0 million in annual earnings. These aren't mom-and-pop operation or startups with no sales, but real businesses with real cash flow.
Even during good times, however, mid-sized firms have a tough time getting credit. But, to make matters worse, new regulations have forced most banks to dial back lending. Below a certain size, big institutions have to spend too much in compliance costs to make these loans worthwhile.
Great news for BDCs. Right now, they have exclusive access to thousands of deals. And, because banks provide little in the way of competition, BDCs can charge interest rates between 10% and 20%.
But, beyond high yields, BDCs can also demand strict convents.
Most loans, for example, come with variable interest rates. So, if yields rise in the future, BDCs will collect more interest income as well.
On top of that, BDCs typically reserve senior status on every loan. In essence, this condition is a bit like having a priority boarding pass with an airline. If anything goes wrong, the BDC stands first in line to get paid.
Such returns have attracted some of Wall Street's smartest investors. Names like Blackstone Group LP, Carlyle Group LP, and Goldman Sachs Group Inc have all entered this industry. Earlier this year, private-equity house KKR & Co. L.P. even got into the game.
Most of this income gets passed onto owners.
By law, BDCs must pay out 90% of their earnings to shareholders. For this reason, most BDCs yield more than 10%.
| | | |
| --- | --- | --- |
| Company | BDC | Yield |
| Triangle Capital Corporation | NYSE:TCAP | 14.70% |
| KCAP Financial Inc | NASDAQ:KCAP | 13.60% |
| Alcentra Capital Corp | NASDAQ:ABDC | 13.20% |
| Garrison Capital Inc | NASDAQ:GARS | 13.20% |
| TICC Capital Corp. | NASDAQ:TICC | 12.00% |
| THL Credit, Inc. | NASDAQ:TCRD | 11.80% |
| Prospect Capital Corporation | NASDAQ:PSEC | 11.3% |
(Source: Google Finance)
Of course, you need to do your homework. Some BDCs venture into high-risk categories or stretch their balance sheets, usually in an effort to boost their yield. You want to investigate each loan portfolio, making sure that management issues safe loans to cash-flowing businesses with strict covenants.
Bottom line: You're not the only one struggling to find decent yields in a zero-percent world. This quiet investment niche, however, makes for a compelling income source. If you want reliable double-digit payouts right now, you can find it with the best BDCs.