LTC Stock: How is LTC Properties' Monthly Dividend?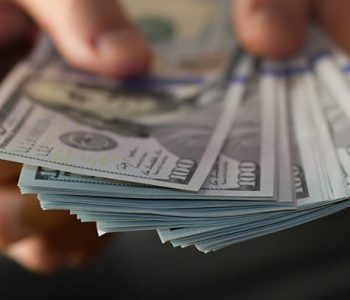 LTC Properties Is a Top Monthly Dividend Stock
If you are an income investor, you know that few things are better than monthly dividend stocks. We have to pay bills every month, so why wait a quarter to collect dividends?
Today, I want to talk to you about LTC Properties Inc (NYSE:LTC) stock and why it is a good candidate to help you earn monthly income from your portfolio.
LTC Properties is a real estate investment trust (REIT) that specializes in seniors housing and healthcare properties. The REIT's portfolio includes over 200 assisted living, memory care, post-acute/skilled nursing, and range-of-care properties in 30 states, with 35 operating partners.
LTC Properties' portfolio is well diversified. The company earns a balanced revenue stream from both private pay sources and government reimbursements. No single operator is responsible for more than 16% of the REIT's total annual revenue.
LTC stock is a good candidate for long-term investment because its business is built on a recession-proof industry. There are many types of REITs on the market, and some of them also offer monthly dividends. But when a recession hits again, businesses probably won't be doing as well, and some of them may shut down. This means the financials of office REITs and retail REITs could be affected.
The demand for long-term care, on the other hand, is a lot more inelastic, so no matter how the economy is doing, LTC Properties could continue collecting its rent—and LTC stock investors would continue to be rewarded.
Here's the best part: since becoming a public company in 1992, LTC Properties have been focusing on delivering strong shareholder returns.
The company switched from paying quarterly dividends to monthly dividends in 2005. Since then, LTC stock's monthly payout has increased by 72.7%. Note that even during the Great Recession, the company did not cut its dividends.
Over the past 10 years, LTC stock has delivered 268.1% in total shareholder returns, beating both the NAREIT Equity Index and the S&P 500. Right now, LTC Properties pays $0.19 of monthly dividends per share, translating to an annual dividend yield of 4.95%.
Some might argue that you can just buy a property and be a landlord yourself, which will also give you the opportunity to collect monthly income. However, note that buying a property and then renting it out requires some work. Finding good tenants and collecting rent on time is not always a fun experience, plus you will also have to worry about things like property maintenance. The thing is, you already worked hard to earn your money in the first place. Why do you have to work for it all over again by being a landlord?
That's where LTC Properties could really help. If you get onboard with LTC stock by November 17, you can collect its next dividend, scheduled to be paid on November 30.
LTC Stock Could Be a Long-Term Bet
Business has been going well at the monthly dividend REIT. According to a report from earlier this week, funds from operations, a key measure of a REIT's performance, came in at $0.76 per share, a 5.6% increase year-over-year. Net income was $0.57 per share, a 9.6% increase from the year-ago period. (Source: "LTC Reports 2016 Third Quarter Results and Announces New Investments," LTC Properties Inc, November 2, 2016.)
What's more important is the company's prospects in the long term. The latest report from the Population Reference Bureau suggests that the number of Americans 65 years and older is expected to more than double from today's 46 million to over 98 million by 2060. The number of senior citizens is projected to increase by 18 million between 2020 and 2030 alone. (Source: "Aging in the United States," Population Reference Bureau, December 2015.)
With more people entering their golden years, the long-term care industry could get a solid boost. And with a diversified portfolio of senior housing and healthcare properties, LTC stock could continue to provide investors with growing monthly dividends for decades to come.