Collect Monthly Dividends with a 10.5% Yield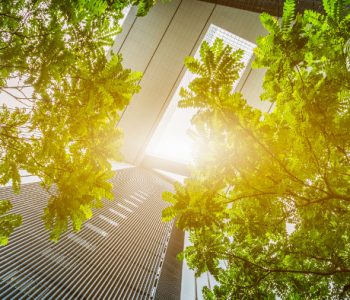 iStock.com/Gang Zhou
A Top High-Yield Stock to Consider
Most people have never heard of Prospect Capital Corporation (NASDAQ:PSEC). But, when it comes to providing shareholders with a monthly income stream, few companies can do a better job than it does. Let me explain.
Headquartered in New York City, Prospect Capital is a business development company (BDC). The best way to understand PSEC's business is to think of it as a private equity firm. It invests in middle-market companies, which usually have annual earnings before interest, tax, depreciation, and amortization (EBITDA) of between $5.0 million and $150.0 million. And, because Prospect Capital is publicly traded, retail investors can get a piece of the action too, simply by investing in PSEC stock.
While PSEC provides both debt and equity capital to its portfolio companies, most of its investments are debt investments. In fact, as of September 30, 2017, equity investments only accounted for 14.3% of Prospect Capital's total portfolio. (Source: "Prospect Capital Corporation," Prospect Capital Corporation, last accessed January 15, 2018.)
Also Read:
Retirement: 3 Monthly Dividend Stocks Yielding Up to 11%
The company also has a focus on senior secured lending, with approximately 68% of its portfolio being made up of first- and second-lien loans. When you are the lender of a first-lien loan, you will be the first one in line to get paid if the borrower is liquidated.
The portfolio is well diversified too. As of the end of the third quarter of 2017, Prospect Capital had investments in 33 different industries. Its largest industry exposure, structured finance, accounted for just 17% of the company's total portfolio at fair value.
By having a large and diversified portfolio of secured debt investments, Prospect Capital can earn a steady stream of interest income. And, because it is structured as a BDC, the company is required to distribute at least 90% of its profits to shareholders every year in the form of dividends.
Right now, Prospect Capital pays monthly dividends of $0.06 per share, giving PSEC stock an annual yield of 10.5%.
In a market where most companies pay less than five percent, PSEC's double-digit yield and monthly distribution schedule make it stand out.
Of course, like most BDCs, Prospect Capital has quite a bit of borrowings that are used to finance its investments. With interest rates on the rise, should PSEC's debt load be a concern for income investors? Not really. As a matter of fact, a higher interest rate would actually be a catalyst for this monthly dividend stock.
You see, while Prospect Capital has borrowed money to finance its investments, 99.9% of those borrowings are fixed-rate. At the same time, 90.5% of its interest-bearing assets are floating-rate. So, when interest rates increase, the company will likely generate substantially higher interest income without incurring higher interest expense. (Source: "Prospect Capital Reports September 2017 Quarterly Results and Declares Additional Monthly Distributions," Prospect Capital Corporation, November 8, 2017.)
The U.S. Federal Reserve has already raised its benchmark interest rates five times since December 2015 and has projected as many as three rate hikes for this year. If the Fed follows through with the plan, interest rates could rise substantially. And for Prospect Capital, more rate hikes could translate to higher net interest income.
So, for investors of this monthly dividend stock, the best could be yet to come.