Collect a 7% Yield From Facebook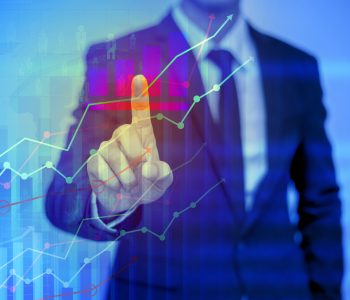 iStock.com/tonefotografia
Earn "Online Commissions" Starting Sept 30
Facebook Inc (NASDAQ:FB) users post 500 million photos each day.
And thanks to this loophole, you can earn "online commissions" off of each picture. New investors can collect yields of up to seven percent.
You don't have to buy one share of Facebook stock. You don't have to fill out any forms. You only have to understand how this program works in order to start earning income as early as September 30.
Let me explain…
It goes without saying that names like Alphabet Inc (NASDAQ:GOOG), Amazon.com, Inc. (NASDAQ:AMZN), and Microsoft Corporation (NASDAQ:MSFT) represent big businesses. Running a tech giant, though, isn't cheap. Each year, these firms spend billions of dollars to store, process, and transmit all of the information going over their networks.
Facebook tops the list of sites by traffic. As such, it has set up a vast network to support its two billion-plus users. CEO Mark Zuckerberg has plowed billions of dollars into data centers, which are needed to house all of the photos and videos uploaded to the site.
Or take Netflix, Inc. (NASDAQ:NFLX), for example. On average, users watch 125 million hours of video each day. In order to stream a movie without buffering, the company needs to keep thousands of servers running across the country. (Source: "Netflix's Latest Streaming Record: Members Viewed 250 Million Hours of Video on a Single Day in January," Variety, March 16, 2017.)
The situation has sparked a gold rush for data storage firms like Digital Realty Trust, Inc. (NYSE:DLR).
A single data center can cost more than $100.0 million. Never mind the cost of power and backup generators to keep the machines humming.
Instead of setting that up on their own, tech giants turn to property owners like Digital Realty. The company offers the perfect conditions for storing data, including security and air-cooled chillers. All sites come with backup power supplies, ensuring that the servers almost never go down.
It's a great business. Each time you check your "Gmail" or send a message over "LinkedIn," Digital Realty earns a fee. The company's rents average more than $86.00 per square foot, with occupancy consistently over 90%.
Of course, no single commission will knock your socks off. You're only talking about a fraction of a cent each time someone logs into Facebook or streams a movie on Netflix. But when you consider the sheer volume of activity online, all of those little commissions add up.
Last year, Digital Realty grossed $2.1 billion. As more devices connect to the Internet, that income stream will only grow. Analysts project that sales will increase at a 10% annual clip over the next five years, according to estimates compiled by Reuters.
Most of these online commissions get passed on to owners.
Digital Realty has structured itself as a real estate investment trust. Thanks to a number of loopholes in the law, this allows the firm to avoid any corporate taxes. In exchange for this benefit, however, management must pass on most of their profits to unitholders.
For owners, this has created a cash cow. Over the past decade, executives have more than doubled the distribution on common units. Today, these stocks pay out $0.93 each quarter, which comes out to an annual yield of 3.3%.
For yield-hungry readers, the preferred shares look even better. These issues pay out up to seven percent. And because they come with large, fixed dividends, you often see fewer ups and downs than with common units.
| | | |
| --- | --- | --- |
| Name | Type | Yield |
| Digital Realty Trust, Inc. | NYSE:DLR | 3.3% |
| Digital Realty Trust Inc. 5.875% Cum. Redeem. Pfd. Series G | NYSE:DLR.PG | 5.7% |
| Digital Realty Trust Inc. 6.35% Cum. Redeem. Pfd. Series I | NYSE:DLR.PI | 5.8% |
| Digital Realty Trust Inc. 7.375% Cum. Redeem. Pfd. Series H | NYSE:DLR.PH | 6.9% |
(Data source: Google Finance, last accessed August 4, 2017.)
I don't expect these yields to last long, however. Right now, most people want to strike it rich on hot tech stocks. But, as online commissions become more well known, shares could soar in price.
In the meantime, management has scheduled to mail out the next round of distributions in a few weeks. To be eligible, you have to become a partner by September 13. After that, you can collect your first online commission by September 30.