Collect 5.45% Recession-Proof Yield from This Top Dividend Stock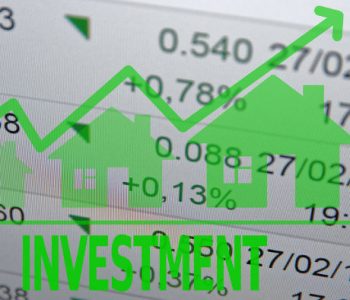 This Company Pays Rock-Solid Dividends
We all love high-yield stocks. But the reality is that not all high-dividend stocks on the market are worth investing your hard-earned money in.
Markets are mostly efficient. If there was a solid company with a double-digit dividend yield, dividend investors would rush to buy it. Its stock price would go up, and the yield would no longer be that attractive.
So, if there is a company whose yield stays high consistently, it could be a sign of trouble. In fact, a high-dividend stock could offer attractive yields simply because investors don't believe those payouts are sustainable.
The world economy is filled with uncertainty, and each industry carries its own risk. To build a dividend portfolio that provides reliable income, we have to look well beyond a company's current yield.
That's why I often stress the importance of having recession-proof stocks in an income portfolio. When you want to make your portfolio a source of income, you better find companies that can keep paying you, even when times are hard.
There is one group of companies that is known for providing reliable income to dividend investors: real estate investment trusts (REITs). So long as they distribute at least 90% of their earnings to shareholders, REITs are exempt from corporate income taxes.
But not all REITs are the same. For instance, retail REITs and office REITs could see their financials deteriorate when a recession hits and business slows down.
One type of REIT, however, has proven to be mostly resilient: healthcare REITs.
The idea is that whether the economy is booming or not, those who need long-term care will seek to get it. That is, the demand for healthcare REITs could be relatively inelastic to economic cycles.
That's one of the reasons why I believe Welltower Inc (NYSE:HCN) stock could be a great addition to a dividend investor's portfolio.
Welltower is a real estate investment trust that invests in senior housing operators, post-acute care providers, and health systems. The company was founded in 1970 and is headquartered in Toledo, Ohio. Welltower now owns more than 1,400 properties in major, high-growth markets in the U.S., Canada, and the U.K.
While the company doesn't get nearly as much attention as the hot tickers in the stock market these days, its dividends are nothing less than impressive. Welltower stock currently has a quarterly dividend rate of $0.86 per share, translating to an annual yield of 5.46%. Since 2009, HCN stock's quarterly dividend has grown by 26.5%. (Source: "Dividend History," Welltower Inc, last accessed November 14, 2016.)
A 5.46% yield might not sound that impressive compared to some of the high-yield dividend stocks. But when most companies in the stock market are yielding next to nothing, a 5.46% dividend yield that's sustainable is certainly worth checking out.
The REIT's most recent earnings report confirmed its status as a top dividend stock. In the third quarter of 2016, Welltower's normalized funds from operations grew four percent year-over-year to $1.16 per share. Normalized funds available for distribution increased by five percent year-over-year to $1.04 per share. (Source: "Welltower Reports Third Quarter 2016 Results," Welltower Inc, November 2, 2016.)
Business is going well at the healthcare REIT. For the quarter, Welltower's same-store seniors housing operating occupancy increased 70 basis points to 90.6%. This helped its same-store net operating income (SSNOI) grow 2.6% to $482,511. The company is also increasing its full-year SSNOI guidance from 2.75%–3.21% to three percent–3.25%.
The Bottom Line on Welltower Stock
Other than its ability to provide recession-proof dividends, Welltower stock could also benefit from an ongoing demographic trend. According to the U.S. Census Bureau, the population aged 65 and over is expected to double by 2050. As more baby boomers enter their golden years, this healthcare REIT stands to win.