Collect 4.9% Dividend Yield from Ford Motor Company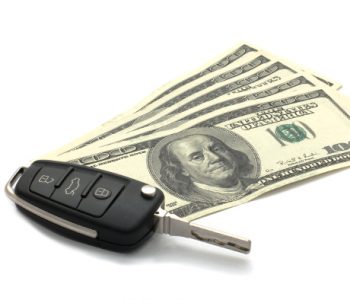 Why Income Investors Should Consider Ford Stock
Despite its handsome dividend yield, Ford Motor Company (NYSE:F) stock hasn't really been a hot commodity. In 2016—a year where all three major indices of the U.S. stock market soared past their all-time highs—Ford stock tumbled 13.9%. Does that mean income investors should cross Ford stock off their lists?
Not really.
You see, the No. 1 reason why Ford stock seems to be lacking investor appeal compared to other dividend stocks is the cyclical nature of the automotive industry. Auto sales soar when the economy is booming and fall sharply during downturns. The same can be said about each automaker's performance. In fact, during the last recession, General Motors Company (NYSE:GM), the biggest automaker in the U.S., was hit so hard that it had to file for Chapter 11 bankruptcy.
That's why even though Ford has been posting solid results, investors are stilled worried about whether those numbers will turn out to be sustainable.
But here's another fact: Ford is the only one of Detroit's "Big Three" automakers that did not take government bailout money during the Great Recession.
Of course, as an automaker, Ford stock cannot distance itself from the cyclical nature of the industry. However, once the next downturn hits, the situation at Ford might not be as bad as you think.
Last year, the company said that it could stay profitable even if auto sales in the U.S. drop by 30%. And because of its ability to adjust production to fit demand very quickly, Ford said that its profit would actually improve if sales do not rebound in the second year. (Source: "Ford Says It Could Make Money If U.S. Auto Sales Fell 30%," Bloomberg, March 22, 2016.)
What about Ford stock dividends? Well, since 1956, Ford stock has made 221 dividend payments. While its dividend stream stopped during the last financial crisis, it was reinstated in 2012. Since resuming dividends, the company's quarterly dividend rate has increased by 200%. Paying $0.15 per share on a quarterly basis, Ford stock has an annual dividend yield of 4.9%. (Source: "Historical Dividends," Ford Motor Company, last accessed February 9, 2017.)
And if you are wondering whether Ford stock raised its dividends too aggressively, note that in the past year, the company declared $0.60 of regular quarterly dividends per share while earning $1.15 per share. So the company was paying out just 52% of its earnings as regular dividends. A low payout ratio like this leaves a margin of safety for the automaker.
The best part is, Ford stock investors actually collected more than just $0.60 of dividends last year. Thanks to the company's solid performance in 2015, Ford announced $1.0 billion in special dividends in January 2016, amounting to $0.25 per share. So in 2016, Ford stock investors effectively collected total dividends of $0.85 per share. (Source: "Ford Expects Record 2015 Pre-tax Profit; 2016 to be Equal to or Higher Than 2015; Company Declares $1 Billion Supplemental Cash Dividend and First Quarter Dividend," Ford Motor Company, January 12, 2016.)
Fast-forward one year, there has been good news as well. This January, the company said that as a result of its performance in 2016, Ford is declaring another $200.0 million supplemental cash dividend. That special dividend translates to $0.05 per share. (Source: "Ford to Close 2016 Strong; Declares Regular and Supplemental Dividends; Highlights Progress in Auto and Mobility Expansion," Ford Motor Company, January 20, 2017.)
Paying special dividends is a great way to provide extra income to Ford stock investors. Auto sales have been great, and Ford is firing on all cylinders. While the company's extra profit may be unpredictable in nature, paying special dividends would allow Ford to return value to shareholders without raising its regular dividend rate to a level that's cyclically unsustainable.
The Bottom Line on Ford Stock
There you have it. Ford stock may not be a market favorite, but the company has found a way to return tremendous value to shareholders. With a yield of 4.9% from its regular dividends alone, Ford stock provides a great way for investors to boost the yield of their income portfolios.