Colgate-Palmolive Company: A "Sleep Well at Night" Dividend King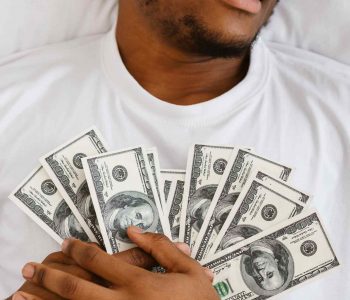 This Company Provides Safe & Growing Payouts
With the U.S. stock market trading a record levels, some investors might be wondering if things are due for a correction. And frankly, if you take a look at the fundamentals, equities do appear to be in an overvalued situation.
For instance, S&P 500 companies now have an average price-to-earnings (P/E) ratio of 36.68. That's more than double the benchmark index's historical average P/E ratio of 15.86. (Source: "S&P 500 PE Ratio," multpl.com, last accessed November 27, 2020.)
It doesn't help that the economy is still not fully out of the woods. While effective COVID-19 vaccines have been announced, it could be months until they're released to the public, several more months until everyone is vaccinated, and even longer for things to get back to normal.
In this kind of situation, few stocks are worth considering more than the Dividend Kings. These are companies that have increased their dividends for at least 50 consecutive years. While past performance is no guarantee of future results, the fact that they were able to raise their payout to shareholders for half a century is a reflection of durable competitive advantage. And since dividends are paid in cash, investors can earn that cash return regardless of where a company's stock price is going.
Colgate-Palmolive Company (NYSE:CL) is a great example of a Dividend King. As one of the leading consumer products companies in the world, it has established strong market positions in all of its main operating segments, including Oral Care, Personal Care, Pet Nutrition, and Home Care. (Source: "Colgate Overview," Colgate-Palmolive Company, last accessed November 27, 2020.)
To give you an idea, the company's most famous brand, "Colgate," has by far the largest share in the toothpaste market worldwide. At the same time, the company holds the world's No. 1 market position in manual toothbrushes. And thanks to its brands like "Softsoap," "Palmolive," "Protex," and "Sanex," the company also enjoys the No. 1 market position in the global liquid hand soap market.
Just by looking at those brands, it's quite clear why CL stock is a great dividend stock. Whether the economy is booming or in the doldrums, people buy toothpaste and soap on a regular basis. So with leading positions in these markets, Colgate-Palmolive can generate recurring revenues and profits.
Obviously, by being a Dividend King, it means the company has paid not only stable, but increasing dividends. As it stands, Colgate-Palmolive has paid a higher dividend every year for 57 years. (Source: "Dividend History," Colgate-Palmolive Company, last accessed November 27, 2020.)
The strength of the company is further demonstrated during COVID-19. While many industries have been struggling due to the impact from the pandemic, Colgate-Palmolive's business has been doing more than fine.
According to its latest earnings report, the company generated $4.2 billion in net sales in the third quarter of 2020, which represented a 5.5% increase year-over-year. Excluding the impact of foreign exchange, acquisitions, and divestments, the company's organic sales rose 7.5%. (Source: "Colgate Announces 3rd Quarter 2020 Results," Colgate-Palmolive Company, October 30, 2020.)
Bottom-line performance was even more impressive, as Colgate-Palmolive's adjusted earnings came in at $0.79 per share, up 11% from the year-ago period.
And if you're wondering whether the dividend is safe after half a century of continuous raises, don't worry. In the first nine months of 2020, Colgate-Palmolive generated $2.5 billion in free cash flow before dividends. The actual dividend payments, on the other hand, totaled $1.2 billion for the period. So there was a considerable margin of safety.
Bottom Line on Colgate-Palmolive Company
Colgate-Palmolive's recession-proof business model, combined with a dividend stream that seems to be increasing forever, have made CL stock a popular ticker during these extraordinary times. Year-to-date, the company's shares have climbed more than 25%.
And that means, as I mentioned earlier about the overall stock market, Colgate-Palmolive stock is not cheap. As of this writing, it has a P/E ratio of about 27 times.
On the dividend front, Colgate-Palmolive Company offers an annual yield of 2.1%. While the number is nothing to brag about, keep in mind that,if the company continues its dividend hike streak—which it likely will—shareholders will get to earn higher yield on cost in the years ahead. Plus, those dividends could provide investors with peace of mind if the market takes an unexpected turn.