Colgate-Palmolive Company: 57 Years of Dividend Increases & Still Going Strong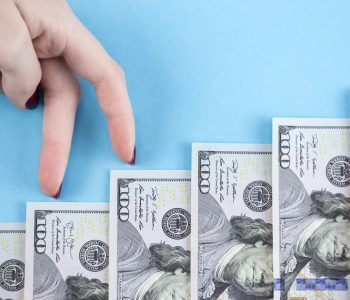 CL Stock Is a Top Pick for Income Investors
If you want to earn reliable dividends in this challenging economic environment, Colgate-Palmolive Company (NYSE:CL) is a name worth checking out.
Consider this: in March 2020, the World Health Organization declared the COVID-19 pandemic a global pandemic. Around the world, non-essential businesses were ordered to shut down. The economy slowed down abruptly, unemployment rates shot up, stock markets crashed, and numerous companies had no choice but to cut their dividends.
And yet, on March 11, the board of directors of Colgate-Palmolive Company declared a quarterly cash dividend of $0.44 per share, which actually represented a 2.3% increase from the company's prior dividend payment of $0.43 per share. The new dividend rate came into effect in the second quarter of 2020. (Source: "Colgate Announces Dividend Increase – Effective 2nd Quarter 2020," Colgate-Palmolive Company, March 11, 2020.)
Note that, with the announcement, Colgate-Palmolive has raised its dividend every year for 57 years. (Source: "Dividend History," Colgate-Palmolive Company, last accessed August 18, 2020.)
And if you look even further back, you'll see that the company has been paying uninterrupted dividends to its common stock investors since 1895.
Of course, past performance is no guarantee of future results. But given the nature of Colgate-Palmolive's business, the company should have little problem continuing with that track record.
You see, Colgate-Palmolive is one of the leading consumer products companies in the world. It operates through four main segments—Oral Care, Personal Care, Pet Nutrition, and Home Care—and has established market positions in each one of them.
For instance, with the "Colgate" brand, the company has by far the largest share in the toothpaste market worldwide. It also holds the number one market position in manual toothbrushes and number two market position in mouthwash globally. (Source: "Colgate Overview," Colgate-Palmolive Company, last accessed August 18, 2020.)
In the Personal Care segment, the company offers well-known brands like "Softsoap," "Palmolive," "Protex," and "Sanex." With these brands, Colgate-Palmolive enjoys the number one market position in liquid hand soap and number two market positions in bar soaps and liquid body cleansing worldwide.
Furthermore, the company has the second largest market share in liquid fabric conditioners and hand dishwashing products globally. At the same time, its "Hill's Pet Nutrition" has the number one market share in U.S. vet clinics.
The neat thing about these products is that they are things people need rather than want. Consumers don't get excited about toothpaste or soap, but they tend to buy Colgate and  Softsoap on a regular basis, regardless of where we are in the economic cycle.
All of this means that Colgate-Palmolive Company is running a business that's largely recession-proof.
In fact, due to the nature of this economic downturn, Colgate-Palmolive's business actually got a solid boost.
Think about it: because people are washing their hands and cleaning their surroundings more often than before in light of the coronavirus pandemic, the demand for bar soap, liquid hand soap, and household cleaners has been extremely strong. And because consumers were stocking up on essential supplies in the fear that shops might stay closed, they have also loaded up on Colgate-Palmolive Company's other products, such as toothpaste, mouthwash, and pet food.
Just take a look at the company's financials and you'll see how special CL stock is.
In the first quarter of 2020, Colgate-Palmolive generated $4.1 billion in revenue, which represented a 5.5% increase year-over-year. Organic sales, which excludes the impact of foreign exchange, acquisitions, and divestments, grew 7.5%. (Source: "Colgate Announces 1st Quarter 2020 Results," Colgate-Palmolive Company, May 1, 2020.)
In the second quarter of 2020, the company's net sales rose one percent year-over-year to $3.9 billion. Organic sales growth was a more impressive 5.5%. (Source: "Colgate Announces 2nd Quarter 2020 Results," Colgate-Palmolive Company, July 31, 2020.)
The best part is that, even after more than five decades of dividend hikes, Colgate-Palmolive has no problem covering its payout. In the first six months of 2020, the company generated adjusted earnings of $1.49 per share, while paying $0.87 per share in dividends. This translated to a payout ratio of 58%, leaving a margin of safety.
Looking at cash flow, we can see that things are just as solid. Colgate-Palmolive generated $1.6 billion in free cash flow before dividends in the first six months of this year. Its dividend payments, on the other hand, totaled $784.0 million during this period. So, again, the payout was covered with ease.
Bottom Line on Colgate-Palmolive Company
Trading at $78.04 per share, Colgate stock offers an annual dividend yield of 2.3%, meaning it doesn't really appeal to yield hunters. However, because of the company's recession-proof business, growing financials, and conservative payout ratio, investors in CL stock can expect to earn higher yield-on-cost in the years ahead.