This Is Why Cognizant Technology Stock Is Surging Today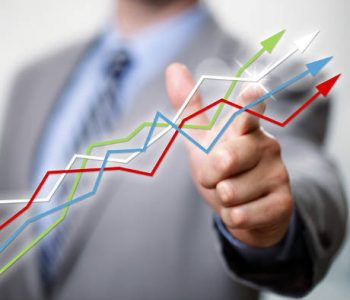 Trigger Event Sends CTSH Stock Surging
Cognizant Technology Solutions Corp (NASDAQ:CTSH) is underpriced and drastic measures are needed to unlock the full value of CTSH stock, according to hedge fund investment company Elliott Management Corporation.
In a letter to Cognizant's board Monday, Elliott highlighted the poor performance of CTSH stock. That activist hedge fund argued that the company's underwhelming returns were due to management's commitment to an out-of-date strategy. Elliott also criticized Cognizant's unwillingness to create a dividend or share buyback program, despite developing a market leading position with stable and significant cash flow. (Source: "Cognizant Technology Solutions Corporation," Elliott Management Corp, November 28, 2016.)
"Cognizant is one of the world's largest and most successful IT services firms." Senior Portfolio Manager Jesse Cohn wrote in a research note published Monday. "Despite this leading position, however, Cognizant's stock price performance tells the story of deep underperformance across all relevant benchmarks, including its closest peers, over all time periods during the last five years."
Cohn also added that, "In addition, Cognizant's relative valuation illustrates a profound loss of confidence amongst the shareholder base." (Source: Ibid.)
Cohn's plan calls for fundamental operational improvements, with large cost cuts across the company's line of businesses. The investor is also calling for Cognizant to start paying a dividend, implement a $2.5 billion share-repurchase plan, and shake up the board of directors. Cohn believes this strategy could, "achieve a value of $80.00 to $90.00 plus per share by the end of 2017," representing a 70% increase in CTSH stock from Friday's closing price.
Shares of IT consulting firm surged after the announcement, with CTSH stock rising as much as 10% in pre-market trading on Monday.
Shareholder activists have earned impressive returns by shaking up companies falling short of investors' expectations. They push to replace management teams, change incentive structures, and spin off non-core assets. While criticized by executives and the media, activists are often credited for unlocking hidden value from underperforming businesses.
Elliott has been one of the best track records among activist hedge funds. Over the past few years, Jesse Cohn has launched several successful campaigns against tech companies like NetApp Inc. (NASDAQ:NTAP), Brocade Communication Systems, Inc. (NASDAQ:BRCD), Novell Inc., and Juniper Networks, Inc. (NYSE:JNPR).
Elliott Management took an 8.1% stake in Mentor Graphics Corp (NASDAQ:MENT) in September, calling on the company to increase shareholder value and pursue "strategic opportunities." The semiconductor giant was acquired by Siemens eight weeks later, netting investors a tidy profit.
Cognizant could be Cohn's next success story. CTSH stock has dropped 11% year-to-date through Friday, while shares of peers and broader market have soared. Elliott's plan for large cost cuts, more board oversight, and an enhanced capital return program could provide a quick shot in the arm for the share price.
"We firmly believe that the Company is at a pivotal point, facing a more mature and evolving market as well as deeply diminished shareholder confidence." Cohn concluded in his letter. "Navigating successfully will require a strategy of greater focus on operational excellence and shareholder value creation. As shareholders, we believe the solutions outlined in this letter offer the optimal path for Cognizant to maintain its market leadership and deliver sustainable shareholder returns."
Shareholders will be watching for management's reaction in the weeks ahead. Elliott is looking to open a dialog with the board of directors and has requested a meeting to discuss the details of its plan. If executives cooperate with the activist hedge fund, it could be the beginning of a lot of changes at Cognizant.