The Coca-Cola Co: Is KO Stock Worth Owning Forever?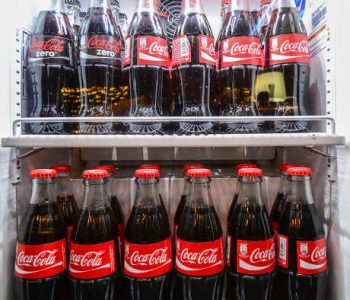 Coca Cola Stock Is a Long-Term Winner
In today's stock market, there are "exciting" stocks and there are "boring" stocks. The Coca-Cola Co (NYSE:KO) stock falls into the "boring" category. The company doesn't have many exciting projects to wow investors.
However, that doesn't mean you should ignore it. In fact, I believe that, for income investors, Coca Cola stock could be a name worth owning forever. Let me explain.
You see, "exciting" stocks make headlines very frequently, and those headlines often cause big swings in their stock price. That's why many people are trading "exciting" stocks, as opposed to just investing in them.
The thing is, though, you already worked hard to make your money in the first place. Why do you have to work for it all over again?
Moreover, many "exciting" stocks are in industries that require high investments. Some of them have to reinvest a significant portion of their earnings (if they even have any) just to stay relevant. This limits their ability to reward income investors. I mean, if a company doesn't even know if it's going to be around in the future, there are probably more important things to worry about than paying a dividend today.
Of course, if you love trading, it would be a totally different story. But I believe that, for the majority of income investors, "boring" stocks like Coca Cola stock could provide a better "set-and-forget" type of investment experience.
I call KO stock a "boring" stock because the company has been operating in a slow-changing industry for more than century. However, when it comes to rewarding income investors, Coca Cola stock's performance has been nothing less than exciting.
The soda giant has been paying quarterly dividends since 1920. Moreover, it has been raising its quarterly payout for 54 consecutive years. This makes Coca Cola stock a "dividend king," one of a select group of companies that have raised their dividends for at least 50 years. (Source: "Investors Info: Dividends," The Coca-Cola Co, last accessed December 8, 2016.)
The company's track record of dividend payments shows its ability to deliver recession-proof income. The world economy had quite a few ups and downs over the past 54 years, but they never affected KO stock's dividends. Even during the Great Recession, which many consider to be the biggest downturn since the Great Depression, Coca-Cola stock was still raising its payout to income investors.
By the way, paying dividends is not the only way for the Atlanta, Georgia-based soda giant to return value to investors. In the first three quarters of 2016, Coca-Cola engaged in share buybacks, with net share repurchases totaling $1.2 billion. For the full year, the company is targeting net share repurchases of between $2.0 billion and $2.5 billion. (Source: "The Coca-Cola Company Reports Third Quarter 2016 Results," The Coca-Cola Co, October 26, 2016.)
Coca Cola Stock's Dividends Could Continue Well Into the Future
The main reason why I believe KO stock is worth owning forever is its entrenched position in the beverage industry. The company's brands are already established. Today, The Coca-Cola Co owns more than 500 brands offering over 3,800 beverage choices. Twenty of the company's brands generate more than $1.0 billion in annual revenue each. More than 1.9 billion servings of the company's beverages are enjoyed by consumers in more than 200 countries each day.
And if you are wondering whether the health and wellness trend would shift consumers away from Coca-Cola's beverages, don't worry. In addition to sugary sodas, the company also offers healthier choices such as "Minute Maid," "Del Valle," "Dasani," and "Simply," all of which are billion-dollar brands. Moreover, 18 of the company's 20 $1.0-billion brands are available in reduced- or no-calorie options.
As a multinational company, The Coca-Cola Co's recent financials were impacted by the strength of the U.S. dollar. Recent acquisitions, divestitures, and structural items have also weighed on the company's performance. Take away these items and you'd see that Coca-Cola's organic revenue in the first three quarters grew four percent year-over-year. (Source: Ibid.)
The bottom line: as long as people prefer beverages to tap water, KO stock should have no problem continuing to reward income investors.