KO Stock: Why The Coca-Cola Co Is a Must-Own for Income Investors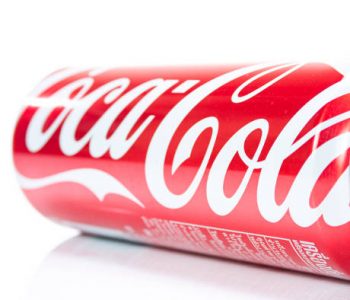 Warren Buffett Likes KO Stock
It's no secret that Warren Buffett likes The Coca-Cola Co (NYSE:KO) stock. His firm, Berkshire Hathaway Inc. (NYSE:BRK.B), bought over $1.0 billion worth of Coca Cola stock back in 1988. Since then, KO stock has surged over 1,400%, helping Buffett become one of the most successful investors in the world.
In recent years, the momentum in Coca-Cola stock seemed to be slowing down. But for income investors, it could still be worth owning. Here's why.
Warren Buffett is known for generating astronomical returns for Berkshire investors. From 1965 to 2012, Berkshire's per-share book value skyrocketed 586,817%. That's a compound annual growth rate (CAGR) of 19.7%, more than twice the return of the S&P 500. (Source: "Warren Buffett's Performance vs. the S&P 500," The Buffett, last accessed January 13, 2017.)
But note that other than Buffett's genius, there is something else that helped grow his portfolio: reinvesting dividends. While dividends don't sound as exciting as triple-digit capital gains, a few percent of dividend yield reinvested each year could boost the total return of a portfolio considerably due to the power of compounding.
When it comes to dividends, few companies can match the track record of Coca-Cola stock. The company has been paying uninterrupted quarterly dividends since 1920. Moreover, KO stock has raised its payout in each of the past 54 years. (Source: "Investors Info: Dividends," The Coca-Cola Co, last accessed January 13, 2017.)
With a quarterly dividend rate of $0.35 per share, KO stock has an annual dividend yield of 3.43%.
Behind Coca Cola's impressive dividend history is a solid business, and that's exactly why Warren Buffett likes the company. Coca-Cola is deeply entrenched in the food and beverage industry. With 94% of the world's population recognizing its red-and-white logo, it is considered to be one of the most valuable brands on Earth. (Source: "Who We Are," The Coca-Cola Co, last accessed January 13, 2017.)
Coca-Cola owns more than 500 brands, 20 of which generate more than $1.0 billion in annual sales each. Every day, people around the world consume more than 1.9-billion servings of Coca-Cola's beverages. Sure, the company does not have the entire market all to itself, but despite increasing competition over the years, Coca-Cola is still churning out massive profits, and is still returning them to shareholders through dividends.
And because Coca-Cola is in a non-cyclical industry, the company can return value to KO stock investors no matter how the economy is doing. Since 1920, there have been numerous downturns, including the Great Depression and the Great Recession, but Coca-Cola never stopped paying a dividend.
As Warren Buffett's right-hand man, Charlie Munger, once said, "No matter how wonderful [a business] is, it's not worth an infinite price. We have to have a price that makes sense and gives a margin of safety considering the normal vicissitudes of life." (Source: "Charlie Munger Reveals Secrets to Getting Rich," YouTube video, 10:56, posted July 13, 2012.)
With all three major indices soaring past their all-time highs, the U.S. stock market looks a bit bloated. This means value is not easy to find these days. And since KO stock already went up a lot over the past several decades, it's not exactly cheap.
The thing is, though, when you compare KO stock to its peers, you'd see that it's not really that expensive. Trading at $40.81 apiece on Friday, Coca-Cola stock has a price-to-earnings (P/E) multiple of 24.85 times, significantly lower than the non-alcoholic beverages industry's average P/E of 39.11 times. (Source: "Coca-Cola Co (KO)," Reuters, last accessed January 13, 2017.)
The Bottom Line on KO stock
By the end of the third quarter of 2016, Warren Buffett's Berkshire Hathaway owned 400-million shares of Coca-Cola stock, valued at $16.9 billion at the time. (Source: "Form 13F," United States Securities and Exchange Commission, November 14, 2016.)
Coca-Cola stock is Buffett's third-largest position, making up more than 13% of Berkshire's portfolio. Since KO stock still gets an approval from the "Oracle of Omaha," it probably deserves a spot in income investors' portfolio too.