Coach, Inc.: Why COH Stock May Soon See a Breakthrough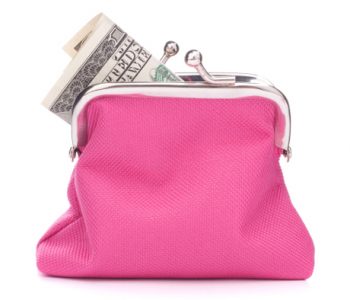 Coach Stock on the Rise
One of the hottest names in apparel, Coach Inc (NYSE:COH) is a modestly sized retail company with around $10.0 billion in market capitalization. You may not be interested in Coach's merchandise, but COH stock may be worth your money. While the retailer's stock price hasn't been performing optimally this year, COH stock may be set for a breakthrough in the final quarter of the year.
Shares of COH stock are currently trading around $36.77 per share; that's about 15 percent below its year-to-date (YTD) high of $43.71 that it reached in August. But Coach stock is also trading more than 20% above its YTD low of $30.35 from late January. Like many other companies, COH stock saw its share price deteriorate in the summer of 2015 following the Chinese stock market crash and the large-scale global economic slowdown. Additionally, clothing retailers, especially luxury brands, have been struggling for several years now. But analysts are now beginning to take a second look at Coach stock.
Sentiment for Coach stock is currently split among many major firms. In mid-September, Morgan Stanley (NYSE:MS) downgraded Coach to "underweight" with a price target of $32.00. However, analysts at Morgan Stanley were bucking the ongoing trend at the time. (Source: "Morgan Stanley Downgrades Coach (COH) to 'Underweight' as Analysts Question Turnaround," StreetInsider, September 14, 2016.)
Various other analysts were upgrading forecasts for Coach stock following better-than-expect earnings results. The company reported a fourth-quarter net sales increase of 15%, compared to the year-ago period and full-year sales growth of seven percent. Coach also reported earnings-per-share (EPS) of $0.45, an improvement over the $0.31 EPS from a year ago and the forecasted $0.41 EPS. (Source: "Coach, Inc. Reports Fiscal 2016 Fourth Quarter And Full Year Results; Drives Growth Across Key Financial Metrics," Coach Inc, August 9, 2016.)
Morgan Stanley broke from the herd because it still lacks confidence in luxury retailers. The firm noted that while sales increased, the growth was mostly limited to North America. Moreover, retailers suffer from volatile consumer demand, especially during periods of weak economic growth. But while firms like Morgan Stanley are still wary about luxury retailers, others disagree. On Monday, analysts at Guggenheim raised Coach stock to a "buy" rating, while the ALPS Sector Dividend Dogs ETF (SDOG) invested two percent of its holdings into Coach. (Source "Guggenheim Has Given Coach a 'Buy' Rating," Yahoo! Finance, October 3, 2016.)
Analysts ratings and the like are useful to an extent. But income investors should also take into account other factors as well, primarily dividend payouts, consistency, cash flow, and profit margins. COH stock has consistently paid a $0.3375 quarterly dividend for more than three years now. The company's sales are improving in some regions and its profit margins are on the rise. However, Coach's cash flow remains weak. (Source: "Coach, Inc. Dividend Date & History," NASDAQ Stock Exchange, last accessed October 5, 2016.)
The Bottom Line on Coach Stock
Coach's future performance is a bit uncertain at this point. Unfortunately, luxury retailers can be difficult to predict because of volatile consumer demand. Some analysts have a generally positive or neutral outlook on Coach stock, while others are recommending that investors stay away. Following Morgan Stanley's logic, income investors may want to wait until Coach's next earnings announcement scheduled for October 25 for signs of sales stability.