This Surprisingly Safe 12.1% Dividend Yield Worth a Serious Look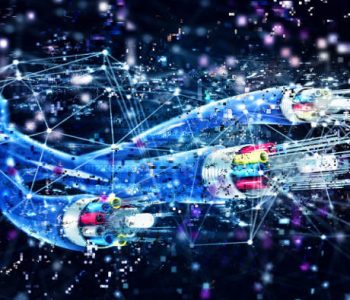 iStock.com/alphaspirit
This Little-Known Stock Provides Generous Dividends
As we move past the halfway mark of 2018, stock market investors may feel a bit disappointed. Year-to-date, the S&P 500 index returned 2.2%, while the Dow Jones Industrial Average actually slipped 1.3%.
Still, there is an easier way to make money than waiting for the market to warm up: dividends.
With that in mind, today I'm going to show you one of the most generous dividend payers in the current stock market: Consolidated Communications Holdings Inc (NASDAQ:CNSL).
Consolidated Communications is a broadband and business communications provider headquartered in Mattoon, Illinois. With 36,000 fiber network miles, it is one of the top 10 fiber providers in the United States.
As of March 31, Consolidated Communications' network consisted of 9,300 on-net buildings, 780,000 data and Internet connections, and 3,300 fiber connections for wireless providers. The company focuses on a fiber-centric strategy, serving three main types of customers: carriers, businesses, and consumers. (Source: "Consolidated Communications Investor Presentation May 2018," Consolidated Communications Holdings Inc, last accessed July 3, 2018.)
Now, note that laying fiber optic cable is not an easy feat. It requires a lot of capital and obtaining permits from regulatory authorities. Therefore, it's not every day that you see a new company entering the business and trying to take market share away from Consolidated Communications.
With limited competition, existing players like CNSL can earn oversized profits.
Consolidated Communications Holdings Inc: A Jaw-Dropping Yield of 12.1%
In today's market, the No. 1 reason to consider CNSL stock is to collect its generous dividends. With a quarterly dividend rate of almost $0.39 per share, the company offers a staggering annual yield of about 12%.
If you've been following us here at Income Investors, you would know that whenever we see an ultra-high yielder like this, we check for its dividend safety.
Last year, the company generated $137.0 million in cash available to pay dividends. Given its actual dividends of $94.1 million paid in 2017, Consolidated Communications had a payout ratio of 68.7%, leaving a sizable margin of safety. (Source: "Consolidated Communications Reports Fourth Quarter 2017 Results," Consolidated Communications Holdings Inc, March 1, 2018.)
In the first quarter of 2018, the company's cash available to pay dividends came in at $44.3 million. Considering that it paid total dividends of $27.4 million for the quarter, CNSL's payout ratio came out to 61.9%. (Source: "Consolidated Communications Reports First Quarter 2018 Results," Consolidated Communications Holdings Inc, May 3, 2018.)
Therefore, despite offering a yield higher than the vast majority of stocks trading in the current market, Consolidated Communications' dividends have remained safe so far.
The company also has a solid dividend-paying track record. If you have been paying attention to the world of double-digit yielders, you would know that dividend cuts are not uncommon. However, Consolidated Communications has maintained the same quarterly dividend rate for more than a decade.
In other words, even during the Great Recession, which many consider to be the biggest economic downturn since the Great Depression, CNSL stock did not reduce its payout to shareholders.
In fact, the latest dividend, which was declared in May, was the 52nd consecutive payment by Consolidated Communications. (Source: "Consolidated Communications Announces Quarterly Dividend," Consolidated Communications Holdings Inc, May 1, 2018.)
Lock in a Double-Digit Yield
Going forward, the company is well positioned to benefit from its recent acquisition of FairPoint Communications, Inc.
Consolidated Communications management said that CNSL is on target to meet or exceed the synergy target of $55.0 million for this deal.
Of course, like most companies, Consolidated Communications uses debt to fund its operations and growth projects. But if you are concerned about how it would do in a rising interest rate environment, don't worry.
This is because the company's weighted average cost of debt stands at less than 5.4% at the moment. And approximately 75% of its debt bears interest at fixed rates. Therefore, even when interest rates further increase, the rise in its debt repayment burden will likely be limited.
At the end of the day, keep in mind that dividends are a surefire way to earn a return in the stock market. It doesn't matter what other market participants think about a particular stock. As long as the company can keep paying dividends, investors get to enjoy cold, hard cash deposited to their brokerage accounts.
Based on Consolidated Communications Holdings Inc's solid operations and low payout ratio, the company should have no problem maintaining its dividend policy. Therefore, if you are looking for a stock to boost the return of your income portfolio, CNSL should be near the top of your watch list.