CNSL Stock: Lock in This 11.26% Yield by December 12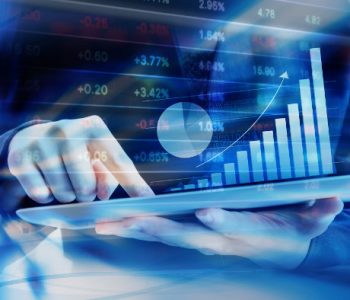 iStock/alfexe
1 High-Yield Stock to Consider
In recent years, income investors haven't been in the best of shape. Due to the ultra-low interest rate policy adopted by the U.S. Federal Reserve, people rushed towards dividend stocks, bidding up their prices and lowering the yields.
Today, I'm going to show you a dividend-paying company that could potentially provide a big boost to the yield of an income portfolio: Consolidated Communications Holdings Inc (NASDAQ:CNSL). The company makes quarterly distributions and currently offers a jaw-dropping yield of 11.26%.
The next round of dividends won't be mailed out until early next year. But to lock in its generous yield, investors need to sign up by December 12. Let me explain.
Headquartered in Mattoon, Illinois, Consolidated Communications is a broadband and business communications provider. It offers a wide range of services. For consumers, the company provides high-speed Internet, digital television, voice, and home security and automation. For businesses, it provides data and Internet, voice, network deployment, and cloud services. Consolidated Communications also provides fiber services, carrier Ethernet, wireless backhaul, and colocation services for carriers.
Also Read:
Earn Up to 7.5% From These High-Yield Stocks
In recent years, the company has been pursuing an acquisition strategy to grow its portfolio of communications infrastructure and customer base. Thanks to a series of successful mergers and acquisitions, Consolidated Communications now has 35,700 fiber network miles, 8,800 on-net buildings, and 2,600 fiber connected towers. The infrastructure supports 783,900 data and Internet connections and 990,200 voice connections covering 24 states. (Source: "Consolidated Communications Investor Presentation," Consolidated Communications Holdings Inc, last accessed November 15, 2017.)
These infrastructure assets allow the company to generate a recurring business, which backs its generous dividend policy.
However, one of the reasons why the company's dividend yield is so high is the downturn in its share price. Over the last 12 months, CNSL stock has tumbled more than 45%. Ouch!
The thing is, though, while sentiment hasn't been bullish, Consolidated Communications is still capable of covering its dividends.
The company reports something called "cash available" to pay dividends. Basically, it takes adjusted earnings before interest, tax, depreciation and amortization and then deducts cash interest expenses, capital expenditures, and cash refunds. In the third quarter of 2017, Consolidated Communications' cash available to pay dividends came in at $47.8 million. Considering that it paid $27.4 million in cash dividends during this period, it had a payout ratio of 57.4%. (Source: "Consolidated Communications Reports Third Quarter 2017 Results," Consolidated Communications Holdings Inc, November 2, 2017.)
In the first nine months of 2017, the company generated cash available to pay dividends of $97.3 million while actually paying $66.7 million. That translates to a payout ratio of 68.6%, also leaving a margin of safety.
In fact, Consolidated Communications has just reached a new milestone. Last month, it declared a quarterly dividend of $0.38738 per common share. This marked the company's 50th consecutive quarterly dividend.
Final Thoughts on This High-Yield Stock
So there you have it. Consolidated Communications runs solid operations. Even though share price performance has been disappointing, the company still has more than enough resources to meet its dividend obligations.
CNSL's next payment date is February 1, 2018. To be eligible for that payment, investors need to own shares before the ex-dividend date of December 13.