CMS Energy Corporation Raises Cash Payment to Shareholders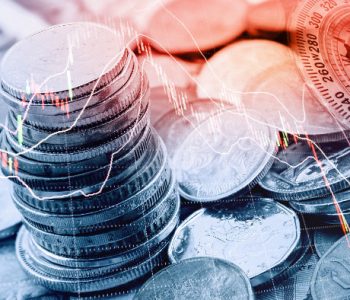 iStock.com/William_Potter
CMS Stock Returning Cash to Investors
As you have probably noticed, "Mr. Market" was not in a good mood yesterday. However, that doesn't mean there wasn't any good news for income investors.
You see, after yesterday's closing bell, one of the S&P 500 companies, CMS Energy Corporation (NYSE:CMS), announced a sizable increase in its quarterly cash payment to shareholders.
According to the press release, the board of directors of CMS Energy Corporation has declared a quarterly cash dividend of $0.3575 per share. The amount represented a 7.5% increase from its previous quarterly dividend rate of $0.3325 per share. The dividend is payable on February 28, 2018 to shareholders of record as of February 16. (Source: "CMS Energy's Board of Directors Increases Quarterly Dividend on Common Stock to 35.75 Cents Per Share," CMS Energy Corporation, February 5, 2018.)
With the increased dividend rate, CMS stock offers an annual yield of 3.35%.
"We continue to execute our triple bottom line strategy of people, planet, profit, which allows us to strengthen our business while providing annual earnings growth and higher stock dividends that benefit our investors," said CMS Energy President and Chief Executive Officer Patti Poppe in a press release on Monday. (Source: Ibid.)
Also Read:
The 7 Best Utility Stocks for Retirement Income
The dividend hike is the latest sign of strengths for the Jackson, Michigan-based utility giant. CMS Energy is currently the largest electric and natural gas utility company in Michigan, serving 6.7 million of the state's 10 million residents. More importantly, its business has been growing.
In the first nine months of 2017, CMS Energy generated $1.66 of adjusted earnings per share, representing an eight percent increase year-over-year. (Source: "CMS Energy Announces Third Quarter Earnings Of $0.61 Per Share, Or $0.62 Per Share On An Adjusted Basis; Raises 201 Adjusted Earnings Guidance, And Introduces 2018 Adjusted Earnings Guidance," CMS Energy Corporation, October 26, 2017.)
Given that the company paid total dividends of $0.999 per share in the first three quarters of 2017, it had a rather conservative payout ratio of 60.2%. This means that if business continues to grow, more dividend hikes could be on the way.