CMI Stock: Cummins Inc. is Still a Great Income Investment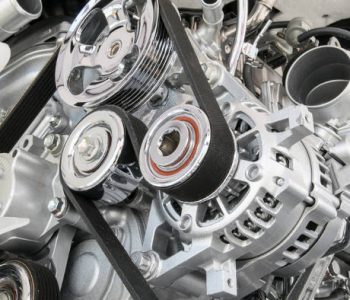 Cummins Stock Performance Stellar in Spite of Falling Revenues
Diesel engine maker Cummins Inc. (NYSE:CMI) stock is one of those really great income names that a lot of people ignore. The Ohio-based company delivered a dividend yield of 3.13% and a return on equity of 17.23% on June 30, 2016. More importantly, it rewarded investors with a cash dividend of $1.025 on September 1, 2016. (Source: "Cummins Inc. Dividend Data & History," NASDAQ, last accessed September 9, 2016.)
That performance came in spite of steep drops in revenues and income over the past year. CMI stock's revenues fell by $1.5 billion between June 2015 and June 2016. The company reported revenues of $19.7 billion in the second quarter of 2015 and $18.2 billion for the second quarter of 2016. Cummins' stock dividend is even more impressive because it experienced a $457-million drop in income over the same period. The company reported a net income of $1.725 billion in June 2015 that fell to $1.268 billion just a year later. (Source: "Cummins (CMI)," Ycharts, last accessed September 9, 2016.)
This proves that CMI stock is still a great income investment because it is maintaining a high dividend yield in the face of steep revenue drops. That's an indication of a company with a lot of cash and a really good business model.
CMI Stock Reflects A Great Business Model
Cummins' products are all around us, even though you never see them. Every time you drive on the freeway or walk through the neighborhood, you probably see trucks, buses, and even motorhomes with Cummins' engines. Much of the equipment used at construction sites, mines and farms, is powered by Cummins products. If that market was not vast enough, Cummins' technology also powers boats, ships, trains, generators, power plants, and even army tanks. Cummins augments these income streams by manufacturing components, servicing the engines, and selling parts for them.
One way Cummins stock has maximized potential profits is by setting up a components business that provides filtration systems for engines, turbocharges, emission solutions, and fuel systems. Another is a worldwide distribution system for parts, engines, and components that serves customers in 90 countries through 17 company-owned distributors and 10 joint ventures. (Source: NASDAQ, last accessed September 9, 2016, op cit.)
That business model is working; it provided a quarterly profit margin of 8.97% on June 30, 2016. . That profit margin generated a lot of cash in the form of free cash flow of $339 million and $2.224 billion in cash from operations. Despite the revenue drop, CMI stock's cash from operations has been growing lately, rising from $2.135 billion in June 2015 to $2.224 billion in June 2016. To add icing to the cake, Cummins stock reported having $1.28 billion in the bank on June 30, 2016. (Source: Ycharts, last accessed September 9, 2016, op cit.)
All this means that CMI stock is making more money from its business model. That means the dividend is both safe and growing. Cummins paid a cash dividend of $0.975 on June 1, 2016, that rose to $1.025 on September 1. (Source: NASDAQ, last accessed September 9, 2016, op cit.)
Cummins stock is an example of a classic Warren Buffett-style value investment. "Uncle Warren" likes to look for hidden value via money-making companies with large market bases that nobody sees. Berkshire Hathaway (NYSE:BERK.B) investments of that type include pipeline companies and distributors like the McLane Company, which delivers food and other merchandise to retailers through the U.S. Cummins certainly fits that bill by creating the technology inside vehicles and machines.
Such companies provide value because they generate a steady stream of revenues via services that customers need regardless of the economy. They are not recession-proof—CMI stock's revenue is down because of declines in mining—but there is a constant stream of revenue. One way Cummins cushions itself from downturns is to offer services and parts which customers always need.
The Bottom Line on Cummins Stock
Cummins stock is a little expensive, trading at $126.16 a share on September 2, 2016, but the dividends and the great business model justify the price. There is certainly a lot of value and income potential in this engine maker.