CM Finance Inc: A 13.8% Yielder Most People Have Never Heard Of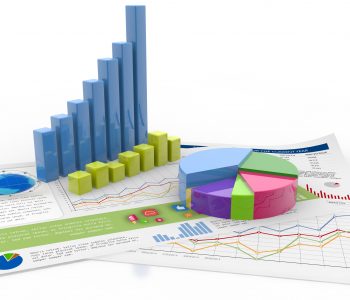 iStock.com/ClaudioVentrella
This Little-Known Stock Offers a Big Payout
To most people, CM Finance Inc (NASDAQ:CMFN) won't sound like a familiar name. But if you are looking for oversized dividends, this little-known stock might deliver a nice surprise.
Headquartered in New York City, CM Finance is a business development company (BDC) that invests in middle-market businesses. These companies typically have annual revenues of at least $50.0 million and annual earnings before interest, tax, depreciation, and amortization (EBITDA) of at least $15.0 million.
While CM Finance makes both debt and equity investments, it has a strong focus on secured lending. By the end of 2018, the company had 63.7% of its portfolio invested in first-lien loans and another 31.7% in second-lien loans. CM Finance also invested 4.1% in unitranche loans, leaving just 0.5% of its portfolio in equities, warrants, and other investments. (Source: "CM Finance Inc Reports Results for its Fiscal Second Quarter Ended December 31, 2018," CM Finance Inc, February 6, 2019.)
For risk-averse investors, having a senior-secured lending focus is certainly welcoming. This is because, when you are a first-lien lender, you will be the first one standing in line to get paid in the event of a borrower liquidation.
The firm's portfolio is diversified, too. As of December 31, 2018, CM Finance's portfolio had a fair value of $283.3 million. The investments were diversified across 29 different companies and each investment usually ranges between $5.0 and $25.0 million.
With a diversified, senior-secured lending portfolio, CM Finance can collect a predictable stream of interest income. And because the company chooses to be regulated as a BDC, it must return at least 90% of its profits to shareholders through regular dividend payments.
Right now, CM Finance has a quarterly dividend rate of $0.25 per share, which comes out to an annual yield of 13.8%.
In other words, despite being a name that most investors have never heard of, CMFN stock actually offers one of the biggest payouts in the current stock market.
Should Investors Consider CM Finance Inc?
Of course, in a time when a four-percent payout can be considered high-yield, a 13.8% yielder simply looks too good to be true.
And to be honest, CM Finance isn't always perfect. For instance, while the company's current quarterly dividend rate of $0.25 per share seems very generous relative to its stock price, that was the result of a 28.9% dividend cut announced in November 2016. Prior to that, the company was paying investors quarterly dividends of $0.3516 per share. (Source: "CM Finance Inc Dividend Date & History," Nasdaq, last accessed April 24, 2019.)
Still, that doesn't mean investors should just cross CM Finance stock off their watch list.
You see, the most common reason behind a company's dividend cut is that it couldn't make enough money to cover its payout. For instance, in the quarter prior to CM Finance's dividend cut announcement, the company earned a net investment income of $0.29 per share, which was quite a bit less than its quarterly dividend rate of $0.3516 at the time. (Source: "CM Finance Inc Reports Results for its Fiscal First Quarter ended September 30, 2016," CM Finance Inc, November 9, 2016.)
But now, the company's dividend safety has improved quite a bit. According to its latest earnings report, CM Finance earned a net investment income of $0.27 per share in the second quarter of its fiscal-year 2019, which ended December 31, 2018. This provided more than enough coverage for its quarterly dividend payment of $0.25 per share. (Source: CM Finance Inc, February 6, 2019, op cit.)
In the first half of this fiscal year, the company generated $0.52 per share in net investment income while paying total dividends of $0.50 per share. So again, CM managed to cover its payout.
"We believe our dividend level is consistent with our ability to generate NII without reducing our investment quality or changing our focus from secured lending opportunities, and further believe our quarterly dividend is both sustainable and attractive to shareholders," said Michael C. Mauer, chief executive officer of CM Finance. (Source: "In-Depth Interview," CM Finance Inc, February 7, 2019.)
And there you have it. Compared to the large-cap, blue-chip dividend giants, CM Finance doesn't seem like the safest bet. But if the company can continue covering its oversized payouts, its 13.8% yield would be worth considering for yield-seeking investors.