This Closed-End Fund Pays a 10% Yield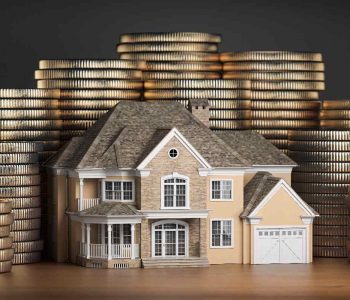 Closed-End Fund Trades at a 10% Discount
Who wouldn't buy a dollar bill for $0.80?
Of course, such deals don't crop up in the stock market often. If an opportunity like that arises, investors jump in quickly to bid up the price of shares.
But the COVID-19 pandemic has just created one such break. And it just so happens to be in one of my favorite industries for collecting dividend income right now.
This opportunity comes from an interesting type of security called a "closed-end fund."
For those who haven't heard the term before, these investments resemble traditional mutual funds. They pool money from investors and invest the proceeds into securities like stocks and bonds. But, unlike mutual funds, closed-end fund units trade publicly on stock exchanges.
This gives them one feature unique from other types of investments: closed-end funds can trade for large discounts to their real values.
But because these units trade on the open market, supply and demand determine a fund's unit price. Normally, units trade in line with their liquidation value. But on occasion, prices drift from the value of the underlying assets.
That's when I take notice.
We have that opportunity now with a closed-end fund in the real estate sector: Nuveen Real Estate Income Fund (NYSE:JRS).
Long-time readers know I love real estate. Each month, buildings throw off monthly rental income. And over time, the value of the underlying property tends to increase.
That results in lucrative returns for shareholders. So, it's no surprise that more wealth has been created in real estate than in all other asset classes combined.
Wall Street, however, has soured on the business. Thanks to the government-mandated shutdown due to COVID-19, millions of residential and business tenants have stopped paying rent. For real estate investors, this has interrupted their income streams.
Traders haven't spared real estate-related closed-end funds, either. Wall Street has dumped these investments, looking for faster returns elsewhere. Today, it's not uncommon to see some closed-end funds in this space trading at 10% to 20% discounts to their liquidation value.
In the case of the Nuveen Real Estate Income Fund specifically, you can buy this name for $0.85 on the dollar. And right now, shares pay an upfront yield of 10%.
Nuveen Real Estate Income Fund's Largest Holdings
| | | |
| --- | --- | --- |
| Company | % of Portfolio | Yield |
| Prologis Inc | 5.4% | 2.5% |
| Equinix Inc | 4.2% | 1.5% |
| Apartment Investment and Management | 3.4% | 4.3% |
| AvalonBay Communities Inc | 3.3% | 4.0% |
| Healthpeak Properties Inc | 3.2% | 5.4% |
(Source: "Nuveen Real Estate Income Fund Annual Report," Nuveen, last accessed June 15, 2020.)
I love these situations.
Whenever a closed-end fund trades at such a big discount, it signals that investors have thrown in the towel on an industry. More often than not, this means we have neared a bottom.
You shouldn't, however, expect this opportunity to last forever.
With the economy poised to reopen, rental properties will start gushing cash flow again. That should put a bid underneath real estate stocks and related securities.
That means closed-end funds like the Nuveen Real Estate Income Fund could represent some of the best income opportunities around right now.