CLNS Stock: This 8.73% Yielder Is a Bargain at Today's Price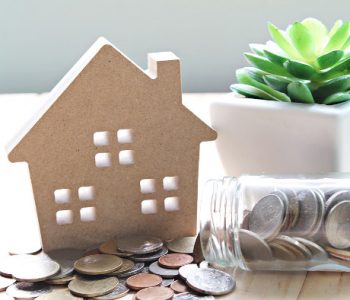 iStock.com/sureeporn
Finding Value in a Bloated Market
With the stock market soaring past its all-time high, bargains are getting harder and harder to find. And that's why Colony NorthStar Inc (NYSE:CLNS) is special. The company not only pays rock-solid dividends with a yield that's more than decent, but is trading at a significant discount compared to its peers. Let me explain.
Colony NorthStar is a real estate investment trust (REIT). The company came into existence in January 2017 as a result of a merger between Colony Capital Inc, NorthStar Asset Management Group Inc, and NorthStar Realty Finance Corp.
The company operates through four business segments: "Global Healthcare," "U.S. Hospitality," "U.S. Industrial," and "Global Other Equity & Debt." In Global Healthcare, Colony NorthStar has investments in 417 properties, most of which are seniors housing and skilled nursing facilities. As of September 30, 2017, these properties had a weighted average lease term of nine years. (Source: "Analyst and Investor Day," Colony NorthStar Inc, November 9, 2017.)
Colony NorthStar's industrial portfolio contains 388 light industrial buildings, with a 95% occupancy rate. They are diversified across over 1,000 different tenants, with no single tenant representing more than two percent of portfolio rental income.
In the hospitality portfolio, the company has investments in 167 hotels located across 26 states. 95% of these hotels are branded with either Marriott International Inc (NASDAQ:MAR) or Hilton Worldwide Holdings Inc (NYSE:HLT). Brand strength allows Colony NorthStar to earn oversized profits. In the third quarter of 2017, its hotel portfolio achieved an earnings before interest, tax, depreciation and amortization (EBITDA) margin of 36%.
With a high-quality real estate portfolio, Colony NorthStar generates a predictable stream of income. This allows the company to pay a substantial amount of dividends.
Right now, Colony NorthStar has a quarterly dividend rate of $0.27 per share, translating to an annual yield of 8.73%. In a market where a four-percent payout is considered high yield, Colony NorthStar's dividends could go a long way toward boosting the return of an income portfolio.
The company's generous dividend policy is backed by solid financials. In the third quarter of 2017, Colony NorthStar generated core funds from operations (FFO) of $0.33 per share while declaring a cash dividend of $0.27 per share. Therefore, it had a dividend coverage ratio of 1.22 times, leaving a margin of safety. (Source: "Colony NorthStar Announces Third Quarter 2017 Financial Results," Colony NorthStar Inc, November 9, 2017.)
Here's the best part: despite running a solid business and paying generous dividends, CLNS stock is not expensive at all. At around $12.40 apiece, Colony NorthStar shares are trading at less than 10 times its forward 12-month core FFO. In comparison, the average price to forward adjusted FFO ratio among the company's REIT peers is about 16 times. In other words, CLNS stock is trading at a significant discount compared to the industry's average.
Value won't go unnoticed forever. Once the market realizes what Colony NorthStar truly offers, investors may reward the company with a higher multiple. When that happens, existing shareholders of CLNS stock will enjoy some nice capital gains on top of the company's oversized dividends.