CLDT Stock: A 6.42% Yielder That Pays Investors Every Month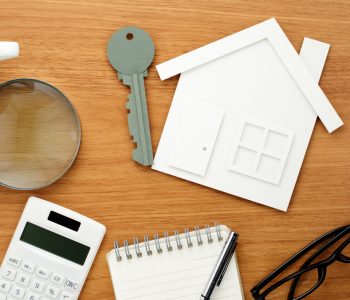 iStock.com/tadamichi
Earn a 6.42% Yield from This Monthly Dividend Stock
If you are looking to make a quick buck from stock price movements, this company is not for you. But if you want to have an extra check deposited into your bank account every month, then you should seriously consider this monthly dividend stock.
One thing to note is that because of their payment frequency, monthly dividend stocks are highly sought-after. I mean, our bills are due every month; who doesn't want to have some extra cash to help with their monthly expenses? As a result, the prices of the most established monthly dividend stocks have already been bid up, meaning their yields are subdued.
The company I'm about to show you, though, pays monthly dividends with a 6.42% annual yield.
Don't worry, this is not some risky business with unpredictable cash flows. In fact, one of the company's strengths is actually dividend safety.
I'm looking at Chatham Lodging Trust (NYSE:CLDT), a real estate investment trust (REIT) headquartered in West Palm Beach, Florida.
Chatham is a hotel REIT. The company invests in upscale, extended-stay hotels and premium-branded, select-service hotels. Right now, Chatham's portfolio consists of 133 hotels totaling 19,210 rooms.
Chatham's upscale extended-stay segment includes brands such as Homewood Suits by Hilton, Residence Inn by Marriott, and Hyatt House. The select-service segment includes Courtyard by Marriott, Hampton Inn, and Hampton Inn and Suits, among others.
Right now, around 50% of Chatham's portfolio is located on the West Coast. Another 24% of its portfolio is located in the Northeast.
The chart below shows the company's strategic focus on quality hotels in quality markets:
Source: "Company Presentation," Chatham Lodging Trust, last accessed August 2, 2017.
Chatham's dividend are generous. With a monthly dividend rate of $0.11 per share, the company has an annual dividend yield of 6.42% at today's price.
The payout has been growing, too. From Chatham's initial public offering in 2010 to today, the company's annualized per-share payout has increased 89%. (Source: "Dividends History," Chatham Lodging Trust, last accessed August 2, 2017.)
And if you are wondering whether these dividend increases are too aggressive, a look at the company's financials should be reassuring.
Also Read:
10 Dividend Stocks for Retirement
Top 9 Stocks That Earn Monthly Dividends
In the real estate business, a key metric is funds from operations (FFO). This is the cash that a REIT generates and can be used to pay dividends. From 2011 to 2016, Chatham's adjusted FFO has grown from $0.89 per share to $2.43 per share. That translates to a compound annual growth rate of 22%. In other words, this monthly dividend stock's impressive payout increases was driven by strong growth in its cash flow.

Source: "Company Presentation," Chatham Lodging Trust, last accessed August 2, 2017.
CLDT stock recently reported earnings. In the first six months of 2017, Chatham Lodging Trust generated adjusted FFO of $1.11 per share. (Source: "Chatham Lodging Trust Announces Second Quarter 2017 Results," Chatham Lodging Trust, August 2, 2017.)
Chatham stock paid $0.66 in dividends per share during this period, so it was paying just 59.5% of its cash flow in the first half of this year. A low payout ratio leaves a sizable margin of safety. And if the company wants to further increase its dividend, there is plenty of room to do so.
All things considered, I'd say the best could be yet to come for investors of this monthly dividend stock.