Citigroup Inc Announces Redemption of Series AA Preferred Stock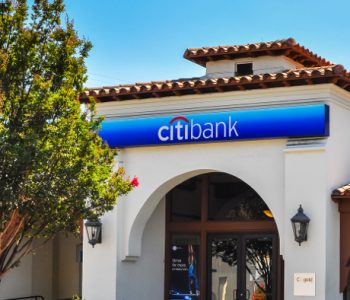 Credit: iStock.com/jejim
Citigroup Series AA Preferred Shares Plunge
Today's Citigroup Inc (NYSE:C) news highlights one of the biggest risks of preferred shares: redemptions.
On Tuesday, the bank announced it would redeem its entire offering of Citigroup Inc Preferred Series AA (NYSE:C-P). In a press release, management set the redemption date for issue on February 15, 2018.
"The redemption announced today is consistent with Citigroup's liability management strategy, and reflects its ongoing efforts to enhance the efficiency of its funding and capital structure," the company explained to stakeholders. (Source: "Citigroup Announces Redemption of Series AA Preferred Stock," BusinessWire, January 2, 2017.)
"Since 2015, Citigroup redeemed or retired $26.3 billion of its securities, based on several factors, including without limitation, the economic value, regulatory changes, potential impact on Citigroup's net interest margin and borrowing costs, the overall remaining tenor of Citigroup's debt portfolio, capital impact, as well as overall market conditions."
For preferred investors, the recent string of redemption announcements might come as a shock.
Following the financial crisis, many banks issued preferred shares to shore up their balance sheets. These issues often came with large coupons, often sporting yields as high as seven, eight, even nine percent.
Most of these preferred shares, however, came with a redemption clause. And since the financial crisis, yields across the financial market have plunged. It makes all the sense in the world for issuers to buy back outstanding preferreds and reissue new securities with lower coupons.
For owners of Citigroup's Series AA, it means the end of a lucrative income stream. The company will make its last payment on February 15 to holders of record on February 2, 2018. And investors looking to roll funds over into a new investment won't find opportunities nearly as good.
Worse, some investors may incur a large capital loss. Citigroup set the redemption value for these preferred shares at $25.00 each, according to the terms laid out in the prospectus. This means anyone who paid a premium for this series (over $25.00) will have to sell their shares at a loss.
None of this means investors should swear off preferred shares forever.
This asset class still offers some of the safest, high yields around. For that reason, we talk about them frequently on the site.
But each issue comes with its own potential pitfalls. Investors need to do their homework before pulling the trigger on these investments.