Citi Resumes Coverage of Plains American Pipeline and Plains GP Holdings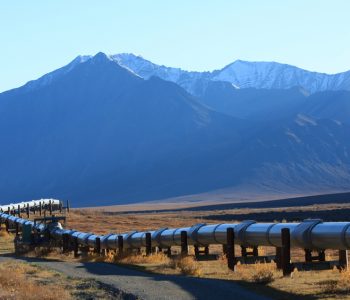 Issues "Buy" Ratings for Both Partnerships
In today's stock market, few companies get a second chance. However, Plains All American Pipeline, L.P. (NYSE:PAA) and Plains GP Holdings LP (NYSE:PAGP) could be exceptions.
On Tuesday, August 16, Citigroup Inc (NYSE:C) analysts Faisel Khan and Vikram Bagri resumed coverage of both partnerships with "Buy" ratings. The price target for Plains All American Pipeline has been raised to $33.50, representing a 13.6% potential upside, while the price target for Plains GP Holdings is raised to $12.50, 10% higher than its current level. (Source: "Citi Resumes Coverage of Plains, Plains Holdings at Buy," Barron's, August 16, 2016.)
Just over a month ago, Plains All American Pipeline announced that its third-quarter distribution would be $0.55 per common unit. That represented a 21% reduction to its existing distribution rate. (Source: "Plains All American Pipeline, L.P. and Plains GP Holdings Announced Distributions; PAA Confirms 2016 Adjusted EBITDA Guidance," Plains All American Pipeline LP, July 11, 2016.)
Usually, cutting distributions is not considered a good sign. However, it was needed for what the partnership calls the "simplification process." By going through this process, Plains All American Pipelines would eliminate the two percent general partner interest and the incentive distribution rights in exchange for 245.5 million newly issued PAA common units and the assumption of $593 million of debt belonging to the general partner Plains AAP, L.P. (Source: "Plains All American Pipeline, L.P. and Plains GP Holdings Announce Successful Results of Simplification Process and Related Actions," Plains All American Pipeline LP, July 11, 2016.)
Citigroup analysts seem to be okay with the proposed transaction.
"The simplification transaction itself is largely leverage neutral as PAA takes over ~$600 mil of additional debt from PAGP which will largely be offset by ~$250 mil of projected equity offering in 4Q16 and ~$300 mil less in annual distributions," wrote Khan and Bagri in a note to investors on Tuesday. "However, a modest use of the ATM program next year combined with growing cash flows from projects under execution should allow management to address leverage over time. We believe the risk to PAA's investment grade rating has been materially reduced." (Source: Barron's, op cit.)
The analysts also said that Plains All American Pipelines' 21% distribution cut was smaller than their expectation of a 25% cut. They said that the lower exchange ratio and "somewhat improving fundamentals" allowed the partnership to maintain a higher than expected distribution.