Cisco Systems, Inc.: Why CSCO Stock is Great Income Investment?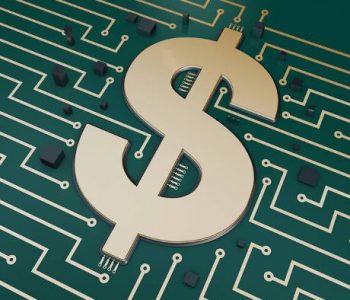 Cisco Stock: Earn Top Dividend Yield in Tech Space
There a few technology names which don't generate much excitement in the financial press, but they are great investments for long-term investors. Cisco Systems, Inc. (NASDAQ:CSCO) is one of them. Its stock price has more than doubled in the past five years and the company has increased dividends more than three times during this period.
So why does this great technology company not catch that much attention? One reason which comes to mind is that Cisco is in a boring business. Unlike other big names in the technology space, Cisco makes hardware that doesn't make sexy headlines, such as switches and routers.  These products actually make it possible for big tech companies to install their communication networks.
Another reason is that CSCO stock isn't a huge growth story when compared with other technology giants such as Apple Inc. (NASDAQ:AAPL) or Alphabet Inc (NASDAQ:GOOG). It's a solid competitive advantage in the space in which it operates, but with reasonable margins.
But if you're looking for a solid investment which provides you with decent growth over the long term, then you should definitely consider CSCO stock. Cisco is one of those companies that allows investors to benefit from their slow and steady growth. The company has shown that it can protect its markets from competitive pressures in the long run.
Warren Buffett, the world's most successful income investor, has coined the term "moat" for such businesses. These companies have the power to build, fortify, and generate success from well-known brands that make it difficult for competitors to match. International Business Machines Corp. (NYSE:IBM), The Coca-Cola Co (NYSE:KO), and Procter & Gamble Co (NYSE:PG) are some of his investments that fit into this model.
I think Cisco, too, has a good economic moat, and it has grown its market share slowly by venturing into new growth opportunities, including network security, mobile, cloud computing, and the "Internet of Things."
CSCO Stock: Strong Cash Flows Keeping Dividend Safe
Cisco stock supports a dividend yield of 3.4%. That's much higher than its competitors like Juniper Networks, Inc. (NYSE:JNPR) at 1.7% and Microsoft Corporation (NASDAQ:MSFT) at 2.7%. Investors in Cisco stock are getting quarterly cash dividend of $0.26 per share, after the company hiked its payout by 2.3% in November last year. On an annualized basis, that comes to $1.04 per share.
Investing isn't only about buying good businesses, but buying them at the right price. I think that at current valuations, Cisco stock offers a great value to income investors.
Trading at $30.34 a piece, the company has a price-to-earnings (P/E) multiple of 14.37x, which is much lower than the networking industry's average P/E of 24.7x. And if you take Cisco's future earnings potential into account, the company offers a forward P/E of  11.79x.
But another important factor to consider before making a long-term investment in equities is whether the company can sustain its cash distribution and whether its business generates a good cash flow on each dollar invested. On this matrix, Cisco also fares well.
Cisco produced $13.6 billion cash flows from operations in the last financial year, about eight percent more from the previous year. Cisco also has about $66.0 billion sitting on its balance sheet, which the company can use to buy future growth opportunities or to buy back its shares.
Final Word on Cisco Stock
In recent years, Cisco has been grappling with slow growth, with sales rising just about three percent in the past fiscal year. But the company is undertaking a massive restructuring, cutting its workforce by seven percent and aggressively investing into new areas of growth, namely network security and wireless.
I think investing in Cisco stock is a good bet for those looking for a sustainable growth and a regular dividend. Selling switches and routers may not generate too much excitement for you, but Cisco is a much better preposition than investing in high-flying, untested business models.