Cisco Systems, Inc.: Here's Why CSCO Stock Is Going Nuts Today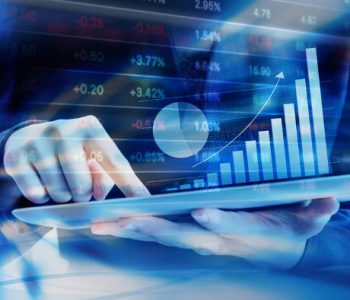 Cisco Stock Tumbles Despite Earnings Beat
In today's stock market, beating Wall Street's earnings expectations might not be enough to cheer up investors. Cisco Systems, Inc. (NASDAQ:CSCO) stock is the latest example.
Cisco stock plunged as much as five percent in after-hours trading on Wednesday. Why? Because the company just reported its earnings.
In the first quarter of Cisco's fiscal 2017, which ended October 29, 2016, the company generated $12.4 billion in revenue, up one percent year-over-year and beating Wall Street's expectation of $12.33 billion. (Source: "Cisco Reports First Quarter Earnings," Cisco Systems, Inc., November 16, 2016.)
The company's bottom line improved as well. Cisco stock's adjusted earnings came in at $0.61 per share, a three-percent increase year-over-year, beating analysts' estimates of $0.59.
"We had a good quarter despite a challenging global business environment and we performed well in our priority areas," said Cisco's chief executive officer, Chuck Robbins, in a statement on Wednesday. "We are leading our customers in their digital transition by providing them with highly secure, automated, and intelligent solutions in the ways they want to consume them. Our innovation pipeline is robust and we are well positioned for the future." (Source: Ibid.)
Top-line growth in the quarter was driven by a seven-percent increase in service revenue. Product revenue, on the other hand, declined by one percent. Region-wise, revenue from the Americas was down one percent; Europe, the Middle East, and Africa stayed flat; and Pacific Asia, Japan ,and China had a six-percent increase.
While the company managed to beat both top- and bottom-line expectations in the first quarter, investors are more concerned with Cisco's outlook. The company is now expecting a two-to-four-percent year-over-year decline in second-quarter revenue, whereas analysts were looking for a two-percent increase. Cisco also provided a second-quarter earnings-per-share (EPS) guidance range of $0.55 to $0.57, which is lower than analysts' projection of $0.59.
The company declared and paid a cash dividend of $0.26 per share in the first quarter. Based on Wednesday's closing price, CSCO stock has an annual dividend yield of 3.29%.