Cisco Systems, Inc.: Why CSCO Stock is Important Again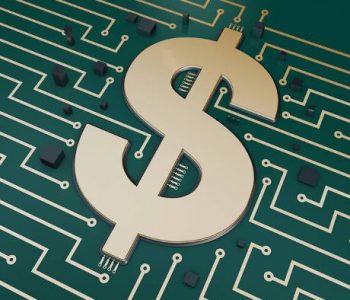 CSCO Stock: Benefiting From New Business Focus
If you want to benefit from a worldwide rush to improve data security at a time when this battle between companies and state-sponsored hackers is entering a new phase, consider investing in Cisco Systems, Inc. (NASDAQ:CSCO) stock.
A solid dividend player with a history of providing regular increases in its dividend payouts, CSCO stock has been driving growth through the company's focus on those products, which meet the changing demands of computer network security.
This part of Cisco's revenue base isn't going to dry anytime soon, given the scale and severity of data security breaches. Companies that specialize in network and data security have started to gain traction, despite investors' focus on big technology names which produce headlines on daily basis.
And the reason behind this new-found love for network companies is the threat which companies, government and public utilities are facing from hackers. This phenomenon is so alarming that in recent years the biggest corporate names, Sony Corp (TYO:6758), Target Corporation (NYSE:TGT) and JPMorgan Chase & Co. (NYSE: JPM) have all had high-profile data breaches.
Yahoo! Inc. (NASDAQ:YHOO) reported on September 22 that the personal information of at least 500 million of its users was stolen in an attack on its accounts in 2014, most likely by state-sponsored hackers.
Under Chief Executive Officer Chuck Robbins, Cisco has a massive restructuring plan, including elimination of up to 5,500 positions—about seven percent of its global workforce—starting from the first quarter of fiscal 2017.
Cisco Stock: Offers Solid Yield and Returns
Robbins plans to shift those dollars saved from these cost-cutting measures to where the growth is: security, mobile, cloud computing, and the "Internet of Things." "We expect to reinvest substantially all of the cost savings from these actions back into these businesses and will continue to aggressively invest to focus on our areas of future growth," he told investors last month (Source:  "Cisco Reports Fourth Quarter and Fiscal Year 2016 Earnings," Cisco Systems, Inc., August 17, 2016.)
Investors seem impressed. Trading at a 16-year high, Cisco stock has surged 21% during the past 12 months, outperforming major rivals Juniper Networks, Inc. (NYSE:JNPR) and Alcatel Lucent SA (EPA:ALU) in the network and security market. The stock, at $31.34, is still at about half of its value when compared its price before the burst ofthe  technology bubble in 2000, but it's getting there fast.
For dividend investors, the most important thing is the company's ability to pay regular dividends and reward them with more payouts as the business grows and more cash becomes available. With about $38.0 billion in net free cash, Cisco stock is yielding 3.3%. Since 2011, yearly dividends have increased more than three times to $1.04 per share. (Source: "Stock Info," Cisco Systems, Inc., last accessed September 23, 2016.)
And unlike many of the big names in the tech world, Cisco stock is not expensive. Trading at $31.34 on Friday, the company has a price-to-earnings (P/E) multiple of 14.86x, which is very cheap when compared to sector's average P/E of 24.70x.
Final Word on Cisco Stock
Investors who have been closely following the transformation of Cisco's business models feel there is a more growth potential in this old technology name. In a recent note to clients, Wells Fargo & Co (NYSE:WFC) analyst Jess Lubert reiterated the holding company's "outperform" rating on CSCO stock with a price target of $35.00 to $38.00, representing an upside potential of up to 23%.
"Following our meetings, we remain positive on Cisco shares as we continue to believe strength in several key growth markets, incremental software opportunities and strong cost controls will enable the company to deliver the improved results we think are needed for the stock to work," Lubert said. (Source: "Wells Fargo Reiterates Upbeat View on Cisco Systems, Inc. (CSCO) Following Meetings with Management," Smarter Analyst, September 21, 2016.)