Cisco Systems, Inc.: Collect Growing Dividends From Beaten-Down Tech Stock?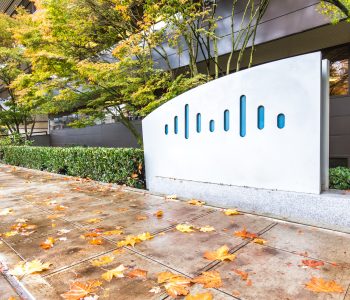 iStock.com/zhudifeng
Cisco Stock Deserves Investor Attention
Many investors like tech stocks because of their ability to provide oversized capital gains. Indeed, as one of the fastest-growing segments of the stock market, technology has produced plenty of soaring tickers.
Still, not every tech stock has been shooting through the roof. Today we're going to take a look at one of the beaten-down names in the tech sector and see why it deserves the attention of income investors.
The company in question is Cisco Systems, Inc. (NASDAQ:CSCO), a multinational conglomerate headquartered in San Jose, California. The company was founded back in 1984, so it has been around for more than three decades. With a market capitalization of over $208.0 billion, Cisco is one of the most established players in the tech world.
Recently though, Cisco stock hasn't been a hot commodity. In particular, the tech giant saw its share price drop 9.1% from $50.61 to $46.25 on August 15. That marked the stock's worst single-day drop in more than five years.
And over the past month, CSCO stock has tumbled by more than 18%.
Now, you're probably wondering why I'm highlighting this beaten-down tech stock. Well, the answer is very simple: while Cisco shares aren't shooting through the roof at the moment, the company's ability to provide an increasing stream of dividends remains intact.
Cisco Systems, Inc. Is an Overlooked Dividend Growth Stock
You see, in the world of soaring tech stocks, a dividend yield of a few percent doesn't seem like much. But when the market is facing a lot of uncertainty (like what's happening right now), dividends can provide investors with peace of mind. At the end of the day, dividends are cold, hard cash paid to investors even if the stock market crashes.
And because of the inverse relationship between a company's dividend yield and share price, the recent massive drop in Cisco stock has made its yield more attractive. With a quarterly dividend rate of $0.35 per share and a stock price of around $48.60, Cisco Systems offers an annual yield of around three percent.
To put that in perspective, the average dividend yield of S&P 500 companies stands at a measly 1.9% at the moment. (Source: "S&P 500 Dividend Yield," Multpl.com, last accessed August 21, 2019.)
Of course, there are stocks with higher yields than CSCO. What makes Cisco Systems stand out is the company's ability to grow its payout.
Cisco initiated its cash dividend policy back in 2011. Its first ever dividend, which was paid on April 20, 2011, was $0.06 per share. Since then, management has raised the payout every single year. (Source: "Dividends & Splits," Cisco Systems, Inc., last accessed August 21, 2019.)
With CSCO stock's current quarterly dividend rate standing at $0.35 per share, the company's payout has grown by a whopping 483% in just over eight years.
Cisco Systems, Inc. Financials
One of the main reasons behind Cisco stock's massive one-day drop on August 15 was its earnings report. If you take a closer look, though, you'd see that the financial situation at the company may not be as bad as its share price movement seems to suggest.
Cisco Systems reported earnings on August 14 after the closing bell. The report showed that, in the fourth quarter of the company's fiscal-year 2019 (ended July 27), it generated $13.4 billion of revenue. The amount represented a six percent increase year-over-year. (Source: "Cisco Reports Fourth Quarter And Fiscal Year 2019 Earnings," Cisco Systems, Inc., August 14, 2019.)
At the bottom line, Cisco's adjusted earnings came in at $0.83 per share, marking a 19% increase from the $0.70 per share earned in the year-ago period.
Note that both the top- and bottom-line numbers beat Wall Street's expectations. On average, analysts expected Cisco to report earnings of $0.82 per share on $13.4 billion of revenue.
The company's latest earnings report should be reassuring for dividend investors. In Cisco's fiscal-year 2019, its adjusted earnings per share surged 20% year-over-year to $3.10. Since CSCO stock paid total dividends of $1.36 per share for the fiscal year, it had a payout ratio of 43.9%.
Of course, given the massive drop in the company's share price following the earnings report, there must be something less than stellar going on. For one, Cisco's sales in China fell by 25% during the reporting quarter.
Also, the company's guidance did not exactly match what Wall Street was expecting. For the first quarter of Cisco's fiscal-year 2020, management expects revenue growth to be flat to two percent and adjusted earnings to be in the range of $0.80 to $0.82 per share. Analysts, on the other hand, were projecting 2.5% revenue growth and earnings of $0.83 per share for that period.
But here's the thing: Cisco has a very conservative payout ratio. As we just saw, the company was paying out less than half of its profits in the past fiscal year. Therefore, even if business slows down, Cisco should have no problem maintaining its dividend policy. In fact, given the company's wide margin of safety created by that low payout ratio, management should be able to keep raising Cisco stock's dividend.
Bottom Line on Cisco Stock
If you've been following dividend stocks, you'll know that high-quality dividend growers like Cisco Systems, Inc. seldom go on sale.
With the recent pullback, CSCO stock could be an opportunity for investors looking for an increasing dividend stream.