Cisco Stock: A 30% Special Dividend from Cisco Systems, Inc.?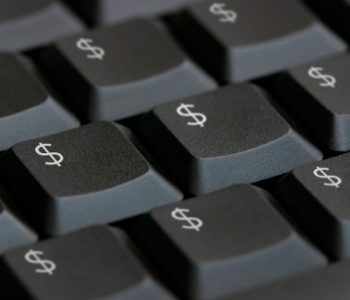 iStock/firebrandphotography
Will Cisco Stock Issue a 30% Special Dividend?
Cisco Systems, Inc. (NASDAQ:CSCO) doesn't really stand out among the hottest tickers in the tech sector, but the company is well positioned to deliver special dividends of 10%, 15%, or even 30%. Let me explain.
Headquartered in San Jose, California, Cisco is a multinational technology conglomerate. The company, along with a its numerous subsidiaries, offers a wide range of products and services, such as networking hardware, telecommunications equipment, and domain security and energy management. Cisco was founded in 1984 and has grown to become one of the of the technology heavyweights, commanding approximately $167.0 billion in market cap.
In the world of dividend stocks, Cisco is a relatively new name, as the company didn't start paying a dividend until 2011. But since then, its payout growth has been nothing short of impressive.
When Cisco first started paying dividends, its quarterly payout was $0.06 per share. The amount has been raised at least once every year to its current level of $0.29 per share for an increase of 383%. (Source: "Dividends and Splits," Cisco Systems Inc, last accessed October 2, 2017.)
One of the reasons why Cisco decided to pay a dividend in the first place was to return cash to shareholders. Thanks to its profitable operations around the world, the company has built up a huge pile of cash.
Here's the neat part: despite its frequent dividend increases, Cisco still has plenty of cash left.
Sometimes, when companies want to return a sizable amount cash to shareholders, they pay a special dividend. Recent examples include Costco Wholesale Corporation's (NASDAQ:COST) $3.1-billion special payment in May 2017 and Ford Motor Company's (NYSE:F) $200.0-million special dividend in March.
Mind you, Cisco has way more cash than these two companies. And with its willingness to return value to investors, it makes sense for the tech giant to deliver a one-time special dividend payment.
The obvious question is "why hasn't the company done it already?"
Well, that's because even though Cisco has tens of billions of dollars in cash, most of it is stored overseas. If it were to bring that cash back to the U.S., it would face the U.S. corporate tax rate of 35%.
Cisco is not alone on this matter. Due to America's high corporate tax rate, U.S.-based multinational companies are holding trillions of cash overseas. This is the cash that could be used to grow their businesses, create jobs, and reward shareholders.
But now, things could start to change.
Also Read:
CSCO Systems, Inc: Why CSCO Is A Great Dividend Stock?
A Big Payday for Cisco Stock Investors?
Last week, Gary Cohn, the director of the National Economic Council and chief economic advisor to President Donald Trump, said that their tax reform plan would include a repatriation tax holiday. In particular, when companies bring back their profits from overseas, they would be paying a tax rate of around 10%, rather than the previous 35%. (Source: "Companies to pay in 10 percent 'range' on foreign profits, White House says," CNBC, October 2, 2017.)
If the administration's tax reform plan goes through Congress, Cisco stock investors could be the biggest winners. This is because while the company doesn't make as many headlines as Apple Inc. (NASDAQ:AAPL) and Microsoft Corporation (NASDAQ:MSFT) on this matter, it does have $68.0 billion in cash sitting in its foreign bank accounts. At a 10% repatriation tax rate, Cisco would bring back around $61.2 billion after taxes.
Now, Cisco has a total of 4.95-billion shares outstanding. If the company decides to use 80% of that cash to pay a special dividend, it would result in a one-time payment of approximately $12.4 per share, or a yield of 30% based on its current stock price.
Alternatively, the company could also use the cash for stock buybacks and increases in the regular dividend rate.
Either way, Cisco stock investors would be rewarded, big time.