CIM Commercial Trust Announces Special Dividend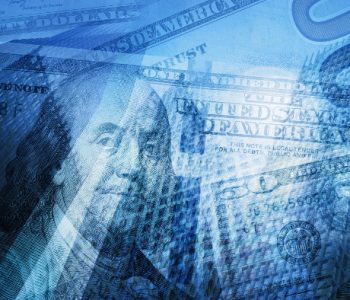 iStock.com/NiseriN
CMCT Special Dividend Announcement
Today, we highlight one of our top income sources… special dividend announcements.
Each month, a small group of stocks deliver unexpected payouts. These payments don't get a lot of attention in the press. Yet these huge distributions can often reach yields of 10%, 17%, or even 35%… making them some of the largest one-day cash events around.
Case in point: CIM Commercial Trust Corp (NASDAQ:CMCT). This real estate investment trust owns Class A office space, with a number of choice properties throughout Los Angeles, San Francisco, and Washington, D.C. For shareholders, this has created a lucrative income stream from CIM Commercial Trust Corporation's normal dividend.
And that income stream could get even juicer. In the latest CMCT stock news, management declared a special cash dividend of $0.73 per share. At the time of this writing, this one-time distribution comes out to a 3.7% yield. (Source: "CIM Commercial Trust Announces Private Repurchase of 14,090,909 Shares and Declares Special Dividend on Common Stock," CMCT Investor Relations, December 18, 2017.)
Beyond just a cash windfall, CMCT's special dividend announcement represents a positive development. It signals management's confidence in the business, for starters. The move also transfers idle cash from the corporate treasury to investors, who might be able to earn better returns elsewhere.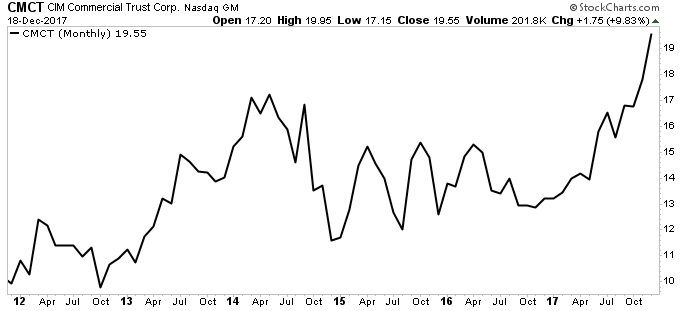 Chart courtesy of StockCharts.com