CIBC Beats Earnings Estimates and Hikes Dividend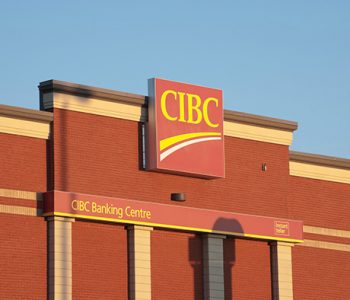 As oil and gas companies took a huge hit, you'd expect that banks with exposure to the energy industry would also suffer. But that's not the case for Canadian Imperial Bank of Commerce (NYSE:CM, TSE:CM).
On Thursday, May 26, CIBC released its financial results for the quarter ended April 30, 2016. The bank generated CA$3.63 billion in quarterly revenue, up 7.1% from the year-ago period. (Source: "CIBC Announces Second Quarter 2016 Results," Canadian Imperial Bank of Commerce, May 26, 2016.)
Profits turned out to be a pleasant surprise. Analysts weren't very optimistic about CIBC's bottom line due to its exposure to the energy sector. However, in the quarter, the bank reported a 3.3% increase in net income to CA$941 million. Excluding certain items, CIBC earned an adjusted net income of CA$962 million, translating to adjusted earnings per share (EPS) of CA$2.40, which easily beat analysts' estimates of CA$2.31 per share.
"CIBC delivered solid results in the second quarter, with strong revenue and earnings growth across business units," said Victor G. Dodig, president and chief executive officer of CIBC. "We are continuing to transform our bank to enhance client experience while delivering value to our shareholders." (Source: Ibid.)
Of course, the company still took a hit from the downturn in the energy sector. In the quarter, provisions for credit losses were CA$284 million, a whopping 44% increase from the same quarter last year.
Moreover, CIBC also saw after-tax legal provisions increasing by CA$56.0 million in the quarter, although it was partially offset by a CA$47.0-million after-tax gain from the sale of a processing center.
There is good news for income investors. On the day of the earnings announcement, CIBC also declared a quarterly dividend of CA$1.21 per share, representing a CA$0.03 increase from the previous quarter. At today's share price, that translates to an annual dividend yield of 4.72%.
The bank has a solid track record when it comes to dividends. In the past 10 years, CIBC's quarterly dividend payout has increased 72.9%. Moreover, it has not missed a regular dividend since its first dividend payment back in 1868.