Church & Dwight Co., Inc. Hikes Dividend as Profit Rises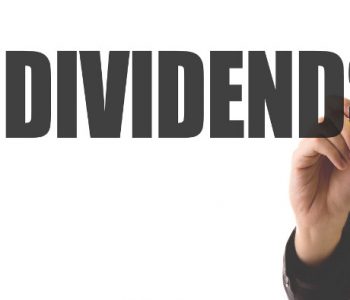 iStock.com/Ildo Frazao
CHD Stock Raises Dividend by 14%
Consumer staples companies have been some of the most solid dividend-payers in the stock market. And one of them just raised its payout again.
On February 5, Church & Dwight Co., Inc. (NYSE:CHD) announced that its board of directors approved a 14% increase to its quarterly dividend rate to $0.2175 per share. The raised dividend will be paid on March 1, 2018 to shareholders of record as of February 15. (Source: "Church & Dwight Reports Results," Church & Dwight Co., Inc., February 5, 2018.)
For those not in the know, Church & Dwight is in the consumer staples business. It is known for making the "Arm & Hammer" brand of baking soda. The company's portfolio also consists of other popular brands, including "OxiClean," "Spinbrush," "First Response," and "Waterpik."
Monday's announcement marked the 22nd consecutive annual dividend increase for the Ewing, New Jersey-based company. And note this: Church & Dwight has been paying uninterrupted quarterly dividends for 117 years. (Source: "Dividend History," Church & Dwight Co., Inc., last accessed February 5, 2018.)
Also Read:
Will the Stock Momentum Continue in 2018?
The upcoming dividend hike is backed by a growing business. The company also reported earnings on February 5. In full-year 2017, Church & Dwight's net sales grew 8.1% from the prior year to $3.8 billion. Adjusted earnings came in at $1.94 per share, representing a 10% increase from 2016.
And the best could be yet to come. For full-year 2018, management expects another 16% to 18% growth in adjusted earnings per share. For a company that's willing to return cash to investors, double-digit earnings growth will likely translate to another dividend increase.
Investors liked the news. Even though stock prices were crashing on Monday, with the S&P 500 index falling by 4.1%, Church & Dwight's earnings report and dividend hike announcement sent its shares up by 2.35%.
Trading at around $47.40 apiece, CHD stock offers an annual yield of 1.83%.