Chipotle Mexican Grill, Inc.: Why CMG Stock Went Crazy Today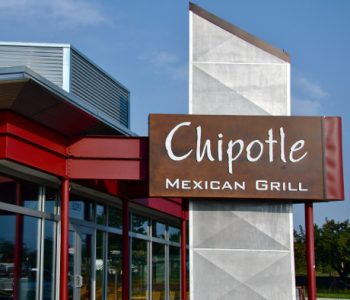 CMG Stock Tumbles in After-Hours Trading
Earnings can be tough to trade. Chipotle Mexican Grill, Inc. (NYSE:CMG) stock is the latest example.
The burrito chain reported fourth-quarter and full-year 2016 results after the closing bell on February 2. After the earnings release, Chipotle stock fell as much as four percent in after-hours trading. But it quickly bounced back; by around 5:30 p.m., CMG stock was down just 0.5%.
In the fourth quarter of 2016, Chipotle's revenue grew 3.7% year-over-year to $1.03 billion, slightly below Wall Street's expectation of $1.04 billion. Top-line growth was driven by new restaurant openings. Comparable-restaurant sales, on the other hand, decreased 4.8% year-over-year. (Source: "Chipotle Mexican Grill, Inc. Announces Fourth Quarter and Full Year 2016 Results," Chipotle Mexican Grill, Inc., February 2, 2017.)
The company said that its comparable-restaurant sales plunged 20.2% in October and 1.4% in November 2016. But in December, things started to improve, as its comparable-restaurant sales increased 14.7%.
Chipotle Mexican Grill, Inc.'s net income came in at $16.0 million, a huge drop from the $67.9 million earned in the year-ago period. Diluted earnings per share was $0.55, $0.02 short of analysts' estimates of $0.57.
"In the upcoming year we intend to continue to simplify and improve our restaurant operations, utilize creative marketing to rebuild our brand, and further the roll-out of our digital sales efforts," said Steve Ells, Chipotle's founder, chairman, and chief executive officer. "All three of these strategic initiatives are centered on improving the guest experience and restoring customer affinity for the Chipotle brand, and we are confident in our teams' abilities as we start this new year." (Source: Ibid.)
Chipotle Mexican Grill, Inc. opened 72 new restaurants in the fourth quarter, bringing its total number to 2,250. In 2017, the company is targeting between 195 and 210 new restaurant openings. Chipotle also expects to bring growth back, with comparable-restaurant sales increases in the high single digits.
In the past 12 months, CMG stock tumbled 8.3%.