This Is Why Chipotle Stock Is Getting Hammered Today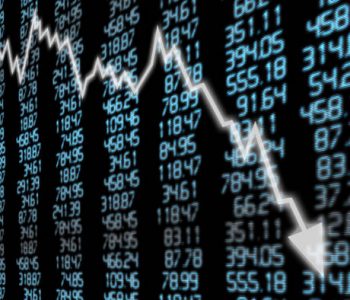 Chipotle Stock Plunges on Weak Outlook
Chipotle Mexican Grill, Inc. (NYSE:CMG) executives said they were "nervous" about hitting their previously issued guidance, sending shares of Chipotle stock plunging in early trading.
At the Barclays retail conference on Tuesday, the struggling burrito chain admitted that any turnaround could take longer than expected. Chipotle's same-store sales have fallen for three straight quarters after a series of disease outbreaks last year. Co-CEO Steve Ells said the company may not be able to hit his optimistic guidance issued last quarter, blaming poor customer service for the lengthening timeline of any sales recovery. (Source: "Chipotle Founder Ells: 1,000 Poorly Performing Restaurants," TheStreet, December 6, 2016.)
"I'm not satisfied with the rate of recovery and the quality of the restaurant experience," Ells told investors. "We are not offering the necessary guest experience. . .We took our eye off the ball on customer service."
Shares of Chipotle stock plunged $28.10, or 7.09%, to $368.17 in opening trading.
Today's announcement signals that Chipotle has yet to regain credibility with customers. The burrito chain struggled after stores were hit by an E. Coli outbreak last year, resulting in a 21.9% third-quarter sales drop. Earnings have plunged 89% year-over-year, excluding one-time items.
Chipotle executives have struck an optimistic tone during recent conference calls, projecting a high-single-digit-percentage same-store sales increase for 2017. Poor customer service, however, has slowed any sales recovery. Restaurants have been plagued by slow lines, untidy dining rooms, and dirty soda filling stations. The root cause, says Ells, is that management has issued over 80 new operating procedures to frontline workers in the wake of its food safety crisis, leaving employees less time to fulfill their other duties.
The disappointing announcement could force more changes at the company. Shareholder activist Bill Ackman took a nearly 10% stake in Chipotle stock last quarter. At an investor conference on Tuesday, executives said they expect to make an announcement about a new slate of board members shortly. (Source: "Chipotle says new director slate due 'shortly,' recovery lagging," Reuters, December 6, 2016.)
Ackman wants multiple board seats, with the aim of beefing up food safety and marketing, according to Reuters sources close to the matter. If he's successful at bringing about a change in the company's leadership, it could be a major catalyst for CMG stock.