Chimera Investment Corporation: This 10.8% Yield Is Worth a Look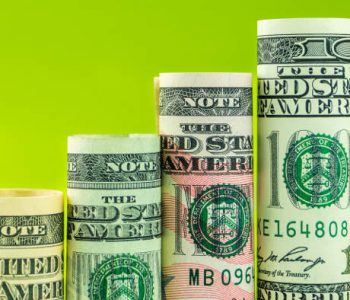 iStock.com/jansucko
Can You Count on This Double-Digit Yielder?
In recent weeks, uncertainty has become a major theme in the markets, which partially explains why stocks are having quite a choppy ride. Therefore, now seems like a good time to lock in some returns with certainty. And we achieve that, of course, with dividends.
If you've been following the markets, you'd know that dividend yields have been subdued for several years. In this day and age, a company with a four-percent payout would proudly call itself a high-yield stock.
So when you see a stock offering a yield in the double digits, you have to ask the question, "Is the payout safe?"
Chimera Investment Corporation
The company in question is Chimera Investment Corporation (NYSE:CIM), a real estate investment trust (REIT) headquartered in New York City.
Longtime readers of this column will know that we cover plenty of REITs here at Income Investors. The reason is simple. To qualify as a REIT, a company must distribute at least 90% of its taxable income back to shareholders through dividends. As a result of this mandatory distribution requirement, REITs have become some of the highest-yielding names in today's market.
We typically look at REITs as giant landlords, but Chimera focuses on the mortgage side of the real estate business. To be more specific, Chimera brands itself as a "Hybrid Mortgage REIT" because the company invests in both mortgage loans and mortgage-backed securities.
The company makes money by earning interest from its mortgage investments. But because it also has interest-bearing debt, to arrive at profits, the cost of borrowing has to be deducted from its interest income.
In the most recent quarter, Chimera Investment Corporation's total portfolio had a gross asset yield of 5.8%. After subtracting its financing cost of 3.6%, the company had a net interest spread of 2.2%. (Source: "Financial Supplement," Chimera Investment Corporation, last accessed November 9, 2018.)
Right now, the No. 1 reason to consider CIM stock is to collect its oversized dividends. Paying investors $0.50 per share on a quarterly basis, the company offers an annual dividend yield of 10.8%.
Generous Dividends Backed by Solid Financials
While an ultra-high yield can sometimes be a sign of trouble, Chimera has no problem covering its oversized payout.
In the third quarter of 2018, Chimera Investment Corporation generated core earnings of $0.60 per share while declaring a quarterly dividend of $0.50 per share. Therefore, the company had a payout ratio of 83.3%, meaning it was paying out less than what it earned. (Source: "Chimera Investment Corporation Reports 3rd Quarter 2018 Earnings," Chimera Investment Corporation, October 31, 2018.)
Year-to-date, the company's results look solid. In the first nine months of 2018, Chimera Investment Corporation generated core earnings of $1.77 per share. Its declared dividends, on the other hand, totaled $1.50 per share. That translated to a payout ratio of 84.7%, also leaving a sizable margin of safety.
Ideally, I'd like to see an even lower payout ratio—around 70%. But keep in mind that REITs are required by law to return most of their profits to shareholders. As a result, they often have higher payout ratios than other dividend-paying companies.
Also worth noting is that the company has increased its exposure to agency mortgage-backed securities (agency MBSs). You can think of an MBS as a collection of mortgages that, when sold to an investor, passes the principal and interest payments from the underlying mortgages to that investor.
With an agency MBS, the principal and interest payments are guaranteed by the Federal National Mortgage Association (Fannie Mae), the Federal Home Loan Mortgage Corporation (Freddie Mac), or the Government National Mortgage Association (Ginnie Mae).
As of September 30, approximately 38% of Chimera Investment Corporation's total portfolio was invested in agency MBSs. This was a sizable increase from the end of June, when agency MBSs accounted for 31% of the company's total portfolio.
Bottom Line on Chimera Investment Corporation
To risk-averse income investors, having more MBSs backed by government agencies was certainly a good move for Chimera Investment Corporation.
Adding the fact that the company already out-earns its dividends, Chimera's 10.8% yield could be an opportunity.