Chimera Investment Corporation: This 9.8% Yielder Just Raised Its Payout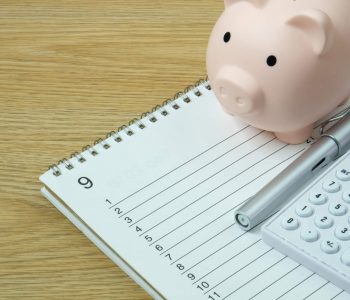 This High-Yield Stock Looks Interesting
In a September 2020 article with "This 13.7% Yielder Could Be a Contrarian Play" in its title, I told Income Investors readers about a company called Chimera Investment Corporation (NYSE:CIM).
CIM stock took a serious beating in the market sell-off earlier last year. The company had also reduced its dividend. But given the financials at the time of my article, the company seemed to be positioned to keep paying dividends—which translated to a staggering 13.7% yield back then. That's why I called it a contrarian opportunity for yield-seeking investors.
On the day the article was published, Chimera stock closed at $8.67 per share. Today, it trades at $13.49 per share, marking a gain of more than 55%.
And there's more: the company not only kept paying dividends, but also recently announced a payout increase.
On May 5, Chimera's board of directors declared a cash dividend of $0.33 per share for the second quarter of 2021, representing a 10% increase over the company's previous payout of $0.30 per share. The new dividend will be paid on July 30 to shareholders of record as of June 30. (Source: "Chimera Declares Second Quarter 2021 Common and Preferred Stock Dividends," Chimera Investment Corporation, May 5, 2021.)
At the current share price, the new quarterly dividend rate gives CIM stock an annual yield of 9.8%.
Chimera is a real estate investment trust (REIT) that invests in residential mortgage loans; non-agency and agency residential mortgage-backed securities (RMBS); and agency commercial mortgage-backed securities (CMBS). The REIT makes money from the net spread between the income it earns on its assets and its financing and hedging costs.
The REIT sector has taken a serious hit due to the COVID-19 pandemic, and as mentioned earlier, Chimera cut back its dividends.
The good news is that, in full-year 2020, Chimera generated core earnings of $1.46 per share. During the year, it declared total dividends of $1.40 per share. Therefore, the company was able to cover its payout. (Source: "Chimera Investment Corporation Reports 4th Quarter 2020 Earnings," Chimera Investment Corporation, February 10, 2021.)
According to its latest earnings report, Chimera generated core earnings of $0.36 per share in the first quarter of 2021. Considering that the company declared a cash dividend of $0.30 per share for the quarter, it outearned its payout this time, too. (Source: "Chimera Investment Corporation Reports 1st Quarter 2021 Earnings," Chimera Investment Corporation, May 5, 2021.)
In the REIT's latest earnings conference call, its chief executive officer and chief investment officer, Mohit Marria, said, "Chimera's portfolio is currently structured to offer shareholders an attractive dividend relative to our low recourse leverage. As we near the post pandemic world, Chimera is well positioned to grow our portfolio with additional income opportunity." (Source: "Chimera Investment Corporation (CIM) CEO Mohit Marria on Q1 2021 Results – Earnings Call Transcript," Seeking Alpha, May 5, 2021.)
Bottom Line on Chimera Investment Corporation
Ultimately, I wouldn't call Chimera stock a slam dunk. Chimera Investment Corporation's new dividend rate is still below its pre-pandemic level, and its share price has a long way to go before making a full recovery from last year's sell-off.
Be that as it may, if it's yield you're after, CIM stock's near-double-digit payout could still be a good opportunity.