Chimera Investment Corp: This Top Dividend-Paying Stock Now Yields 12%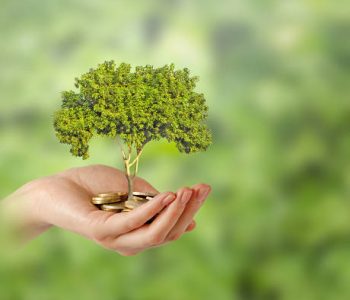 Chimera Stock: A Top Dividend Stock for 2017
If earning top dividend yield is your objective, then today's market doesn't offer you many options. One space which is still attractive for such opportunities is real estate investment trusts (REITs). In that space, I particularly like Chimera Investment Corporation (NYSE:CIM) stock, which has consistently provided a high dividend yield to its investors.
Investors seeking higher income used to rely on the corporate bond market, but they were forced to take on more risk in the equity markets. Since the real estate bubble burst in 2008, bond yields had tumbled to a record low as the Federal Reserve pushed the benchmark federal funds rate to close to zero. In this environment, CIM stock's offering of a top dividend yield of over 12% is an attractive option in the small-cap segment of the market.
Let's figure out how Chimera provides a top dividend yield on its investments by looking into its business model.
Chimera is a REIT, or, more specifically, a "hybrid mortgage REIT."  What this means is that Chimera invests in both mortgage loans and mortgage-related securities. CIM stock generates income from the interest the company earns on securities it holds, less the cost of its borrowings.
REIT yields are often high thanks to their positive tax treatment, based on the distribution of taxable income to shareholders; for a company to be a REIT, it must distribute at least 90% of its taxable income back to its shareholders through dividends. Chimera stock has generated $3.45 billion in dividends since it started its operations in 2007. (Source: "Dividend History," Chimera Investment Corporation, last accessed October 25, 2016.)
Chimera invests in all forms of investment- and non-investment-grade residential mortgaged-backed securities, some of which are backed by government agencies, such as the Government National Mortgage Association (Ginnie Mae), the Federal National Mortgage Association (Fannie Mae), and the Federal Home Loan Mortgage Corporation (Freddie Mac). One particular aspect which I like about Chimera stock is that it has very credible history of returning cash to its investors.
Since 2007, Chimera has consistently provided dividends to its shareholders in the range of $0.40 to $0.48 per share. And since the 2008 market collapse, this company has not only survived, but also provided dividends to long-term investors. CIM stock has also delivered good capital gains during the past year, rising over 14%; during the same period, the S&P 500 gained five percent.
The biggest challenge for companies in the high-default mortgage market is figuring out how to manage risks and structure a portfolio in a way that will also satisfy investors who want higher, risk-adjusted returns. According to the company, by employing hedging strategies, Chimera manages the overall risk inherent in its investment portfolio.
"Chimera's ability to analyze and securitize mortgage credit is a key differentiator for our company and we have become a leader in the risk retention space" said Matthew Lambiase, Chimera's president and chief executive officer. (Source: "Chimera Investment Corporation Releases 2nd Quarter 2016 Earnings," Chimera Investment Corporation, last accessed October 25, 2016.)
Final Word on Chimera Stock
A major worry for many yield-hungry investors looking for top dividend stocks is how Chimera's leveraged investments would perform when the Federal Reserve begins raising the federal funds rate. In that scenario, the CIM stock price can come under pressure because if interest rates rise, that will definitely lead to a rise in the company's borrowing cost, reducing the spread it earns by buying high-risk mortgages. So if you are looking for income from high-dividend stocks, you had better be ready for a long-term commitment.
Real estate investment trusts have been popular and lucrative in recent years, but only because interest rates have been very low. That said, CIM stock may be a good investment for those investors who believe that the Fed will be on the sidelines for a long time because the economy is still growing with a slow pace and the housing market is rebounding on solid footings.