Chevron Corporation: This Could Boost CVX Stock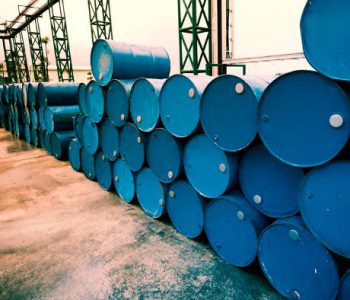 CVX Stock: Oil Price Increase Improves Fundamental Recovery
Chevron Corporation (NYSE:CVX) stock has suffered mightily from the drop in oil prices over the past two years. After hitting a peak above $100.00 per barrel, U.S. oil prices have declined by half. While oil is down significantly, it at least has recovered off its 2016 low of $27.00 per barrel.
The recovery in oil prices has been a huge boost for CVX stock. Chevron stock has gained 14% over the past one year, and any continued rally in oil prices will boost CVX stock in 2017 and beyond. As one of the largest oil companies in the world, Chevron stock's earnings have collapsed due to the decline in commodity prices. For example, CVX stock's total profits declined by 76% in 2015. (Source: "Chevron Reports Fourth Quarter Loss of $588 Million and 2015 Earnings of $4.6 Billion," Chevron Corporation, January 29, 2016.)
Not surprisingly, lower oil and gas prices were to blame. But now that oil prices have recovered in 2016, it will help Chevron. Plus, the company at least stayed profitable during the period of extremely low commodity prices, its profits totaling $4.6 billion in 2015. This gave the company enough flexibility to maintain its dividend.
One reason for Chevron stock's profitability last year was its large downstream business. The company generated $7.6 billion of downstream earnings last year, an increase of 75% from the year before. This was a major boost and countered the $1.9 billion loss on the upstream side, which is reliant on commodity prices. Downstream activities include refining, which tends to benefit from falling oil prices because it reduces feedstock costs and boosts refining profit margins.
CVX Stock's Major Projects Could Generate Big Growth
If oil prices continue rising from here, Chevron stock has a great chance at increasing its earnings. This is particularly true because Chevron has several new projects ramping up. Two of Chevron's most important projects currently under development are liquefied natural gas, or LNG, projects in Australia. These are called "Gorgon" and "Wheatstone" and they are huge projects with more than 24-million tonnes of potential annual gas production between them.
Chevron saw first production from Gorgon last quarter, and Wheatstone is nearly complete. Once these projects become fully active and hit peak production levels, it should meaningfully add to Chevron's cash flow. Completing the projects should also boost Chevron's bottom line by significantly reducing expenses.
This could not come at a better time for Chevron stock, as the company has struggled to start 2016. Chevron lost $1.5 billion in the second quarter, which reversed a $571 million net profit in the same quarter 2015. The downstream business has performed well, generating $2.0 billion of profit over the first half of the year. But again, the upstream business is the culprit, with $3.9 billion of losses in the same period. Chevron badly needs to grow cash flow, and the good news is that its major projects could do just that. (Source: "Chevron Reports Second Quarter Loss of $1.5 Billion," Chevron Corporation, July 29, 2016.)
Measures Taken to Protect CVX Stock's Dividend
It is apparent that Chevron had a very tough year. But CVX stock kept its $4.28-per-share annual dividend intact last year, largely because the company successfully cut costs and raised cash through asset sales. For example, Chevron reduced its capital expenditures by $7.0 billion in 2015 and divested $6.0 billion worth of nonstrategic assets.
Also Read:
The Best Pipeline Stocks for Retirement Income
The dividend is a key aspect of CVX stock's capital allocation program, and the company knows how much investors count on a dividend. Chevron stock has paid a dividend for more than 100 years. It is also a "dividend aristocrat," a group of companies that have raised dividends each year for more than 25 consecutive years.
Chevron stock has a current dividend yield of 4.1%, which is double the average dividend yield in the S&P 500.