Chevron Corporation: Is There a Threat to CVX Stock's Dividend?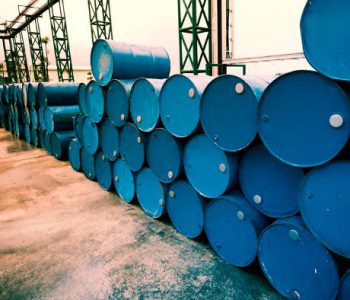 Chevron Stock: One of the Best Bets in the Oil Patch
October could be a big month for investors in Chevron Corporation (NYSE:CVX) stock.
After a lot of speculation on the company's ability to maintain its dividend payout, this will be the month when investors in Chevron stock will know the company's intention regarding its quarterly dividend policy for 2017.
Big oil companies, which once generated whopping returns for investors, have been in severe financial distress since oil prices started their plunge in the middle of 2014. As the oil slide deepened, oil supermajors, including Chevron, cut thousands of jobs, scrapped risky ventures, and cut their spending to preserve cash.
Despite facing the worst oil downturn in more than a decade, Chevron maintained its quarterly dividend at $1.07 a share for the past 10 quarters, with the current dividend yield standing around 4.3%. Over the past 20 years, Chevron's dividend has increased by eight percent on average per year, and it increased by 8.5% annually over the last five years.
The biggest threat to CVX stock is coming from a volatile recovery in oil prices and fears that demand won't recover soon as the market glut worsens with weakening economic growth globally.
But if you're following the oil market, there are signs that the worst for the oil patch companies may be over. This week, the Organization of the Petroleum Exporting Countries (OPEC), for the first time since 2008, agreed on production cuts to boost the price of oil.
Crude jumped seven percent after the news of a tentative agreement among OPEC members to cut the group's output to between 32.5 million and 33 million barrels a day, from 33.2 million barrels a day in August. The group has yet to announce a more definitive policy outlining production caps for individual members; we'll likely get this news in November.
CVX Stock: Preserving Cash a Top Priority for Management
So amid this positive momentum for oil prices, will Chevron be able to maintain its status as one of the top dividend paying stocks in the S&P 500 Dividend Aristocrats? This index includes 52 companies among the S&P 500 that have raised dividends each year for at least 25 years, according to S&P Dow Jones indices.
As I wrote in my earlier column on September 1, Chevron has a clear game plan to ride through this difficult market situation. Chief Executive Officer John Watson has been successful in responding to this challenge by selling assets selectively and pursing those growth opportunities where the company can quickly generate cash. I think we're going to see the continuation of this strategy when Chevron announces its third-quarter earnings.
The 19 biggest shareholders in CVX stock, who met with the company's management recently, came out with a similar sense of optimism. JPMorgan & Chase analyst Phil Gresh, who was among those investors, believes that Chevron is on the right track in its project execution and cash preservation strategy with a strong focus on delivering regular dividends to investors.
JPMorgan analysts also think that Chevron will announce a dividend increase of $0.01 a share for its quarterly dividend payment for 2017. The firm retains its "overweight" rating for Chevron stock with a price target of $117.00, which is about 16% in appreciation from the current price of CVX stock. (Source: "Why Chevron Can Gain 18%," Barron's, September 26, 2016.)
Given CVX stock's continued upward journey, the company's solid financial position, and the oil recovery gaining a strong backing from its producers, Chevron's dividends aren't under threat. I think Chevron stock is a good bet if you're a long-term investor and believe in history, which tells us that downturn cycles in commodity prices ultimately reverse as companies cut productions and the market balances itself.