Cheesecake Factory Inc Announces 20% Dividend Hike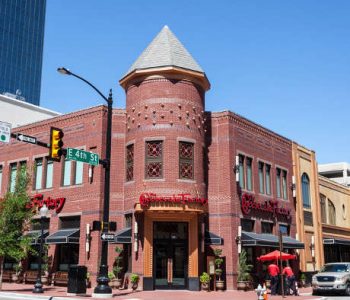 If you love cheesecake, you can collect some handsome dividends by putting your money where you mouth is, without putting on any weight.
On Wednesday, July 27, Cheesecake Factory Inc (NASDAQ:CAKE) declared a quarterly cash dividend of $0.24 per share. This represents a 20% increase from the company's current quarterly payout of $0.20 per share. The dividend will be payable on August 23, 2016 to shareholders of record as of August 10. (Source: "The Cheesecake Factory Reports Results for Second Quarter of Fiscal 2016," Cheesecake Factory Inc, July 27, 2016.)
Alongside the dividend hike, Cheesecake Factory also reported its earnings. In the three months ended June 28, 2016, the company generated $558.9 million in total revenue, a 5.6% increase from the year-ago period. Net income came in at $38.6 million, translating to earnings of $0.78 per share, beating analysts' expectation of $0.71 per share.
Comparable restaurant sales, an important indicator of a restaurant chain's performance, increased by 0.3% in the reporting quarter. Going forward, the company expects to open as many as eight company-owned restaurants in the U.S. in its fiscal 2016. Internationally, the Cheesecake Factory expects as many as four to five restaurants to open under licensing agreements. Note that the company recently opened the first Cheesecake Factory restaurant in China, at Disneytown in the Shanghai Disney Resort, under a licensing agreement.
"We again outperformed the casual dining industry, delivering our 26th consecutive quarter of positive comparable sales," said David Overton, chairman and chief executive officer of Cheesecake Factory. "Capturing operational efficiencies, coupled with a benign commodity cost environment, enabled us to offset industry wage inflation and drive strong margins and earnings growth during the quarter." (Source: Ibid.)