Fear Rising Interest Rates? Check Out This 8.3%-Yielding Stock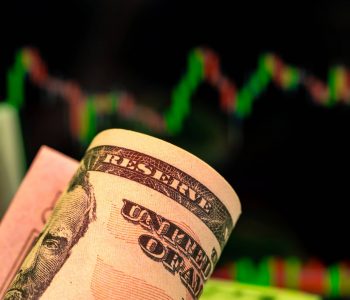 This High-Yield Finance Stock Looks Interesting
If you've been following the markets lately, you'd know that investors have been paying a lot more attention to the U.S. Federal Reserve than before. The reason is simple: with the economy entering the fast lane and inflation picking up, there's an argument for having tighter monetary policy.
While the Federal Open Market Committee (FOMC) decided at its June meeting to hold interest rates steady and maintain the pace of its asset purchase program, their outlook did become more hawkish. In particular, the committee raised their inflation expectations, and most members expect to raise interest rates in 2023. At their March meeting, most FOMC members foresaw no increase until 2024.
Many market participants expect the Fed to hike interest rates even sooner. As long-term income investors, we tend to focus on companies that can do well through different stages of the economic cycle. But it's hard to deny that when interest rates are rising, we could see pressure on pretty much all stocks, including the most solid blue-chip dividend payers. Even legendary investor Warren Buffett once said, "Interest rates basically are to the value of assets what gravity is to matter."
The good news is, there are actually companies that are well positioned to succeed in a rising-interest-rate environment. And some of them happen to be extremely appealing to income investors.
Check out Ares Capital Corporation (NASDAQ:ARCC), for instance.
Ares Capital is a specialty finance company that provides direct loans and other investments in private middle-market businesses in the U.S. It's structured as a business development company (BDC), which means it has to return at least 90% of its profits to ARCC stock investors through dividends. In exchange, the BDC status allows the company to pay little or no income tax at the corporate level.
As you'd expect from this pass-through structure, BDCs are some of the higher-yielding names in today's market. And Ares Capital is no exception. The company pays quarterly dividends of $0.40 per share. With Ares Capital stock trading at $19.20 per share, that quarterly rate comes out to an annual yield of 8.3%.
It's worth noting that, unlike some of its high-yield peers, ARCC stock didn't cut back its payout last year. Ares Capital stock had a quarterly dividend rate of $0.40 per share before the COVID-19 pandemic, maintained its payout at $0.40 per share during the height of the crisis, and continues to pay the same amount today. (Source: "Dividends," Ares Capital Corporation, last accessed June 23, 2021.)
The company was also able to outearn its oversized distributions. In 2020, Ares Capital generated $1.87 per share in net investment income. Considering that the BDC declared four quarterly dividends totaling $1.60 per share for the year, it has left a margin of safety. (Source: "Ares Capital Corporation Announces December 31, 2020 Financial Results and Declares First Quarter 2021 Dividend of $0.40 Per Share," Ares Capital Corporation, February 10, 2021.)
And here's the most exciting part. As of March 31, 82% of Ares Capital's total portfolio at fair value was in floating-rate investments. Meanwhile, most of its debt was fixed-rate. Therefore, if interest rates go up, the BDC will be able to earn higher interest income without incurring much more interest expense. Such a scenario would boost the company's bottom line.
As a matter of fact, Ares Capital's latest 10-Q filing showed that, if base interest rates increase by 100 basis points, the company will earn $25.0 million more in annual interest income while paying $15.0 million more in annual interest expenses. The net result would be a $10.0-million increase in the BDC's annual net income. (Source: "Form 10-Q," U.S. Securities and Exchange Commission, April 28, 2021.)
Bottom Line on Ares Capital Corporation
At the end of the day, an 8.3% annual dividend yield should already grab the attention of most income investors in the current market.
Factoring in Ares Capital Corporation's potential to prosper under higher interest rates, it's easy to see why ARCC stock could be something special.