This Cheap Monthly Dividend Stock Offers a 9.1% Yield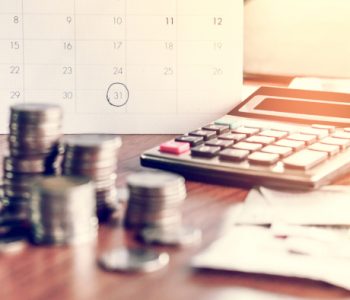 iStock.com/Doucefleur
1 Monthly Dividend Stock to Think About
If you want to find good deals this holiday season, forget the department stores. Instead, go to the stock market. Due to the lackluster performance of U.S. equities over the past few months, shares of many solid companies are trading at a discount. And if you are into income investing, you just might find a hidden monthly dividend-paying gem that most people have never heard of.
That's right. In today's market, even monthly dividend stocks, which have always been highly sought after, can offer discounts.
I'm looking at Solar Senior Capital Ltd (NASDAQ:SUNS), a business development company headquartered in New York City.
Before you ask, the answer is "no;" despite having the word "Solar" in its name, Solar Senior Capital Ltd is not in the renewable energy business. Instead, it provides financing solutions primarily to middle-market companies in the U.S.
To put it simply, Solar Senior Capital Ltd is a middle-market lender. The company invests in senior secured loans, including first-lien, unitranche, and second-lien debt instruments. By collecting a predictable stream of interest and principal payments from the borrowers, Solar Senior Capital can afford to have a regular dividend policy.
And as I mentioned, this is a monthly dividend stock. So instead of waiting three months for every dividend check, SUNS stock investors get paid from the company every single month.
Solar Senior Capital Ltd: Good Value for Money?
The first sign that this might be an inexpensive monthly dividend stock is its yield. Solar Senior Capital Ltd has a monthly dividend rate of $0.1175 per share, which comes out to an annual yield of 9.1%.
We know that at a given cash payout, a company's dividend yield moves inversely to its share price. Because income investors like the more frequent payment schedule offered by monthly dividend stocks, they have already bid up the share prices of the most popular monthly dividend companies. As a result, their yields have become subdued.
In other words, Solar Senior Capital stock's 9.1% yield makes it stand out.
A look at the company financials reveals that SUNS stock could indeed be a solid pick for value investors.
Like many business development companies, Solar Senior Capital Ltd reports its net asset value on a quarterly basis. As of September 30, 2018, the company had a net asset value of $16.81 per share, and the number had remained relatively stable since the beginning of this year. (Source: "Financial Highlights," Solar Senior Capital Ltd, last accessed December 18, 2018.)
But right now, SUNS stock trades at $15.45 apiece. So if the company's fundamentals haven't changed much in the last three months, the current stock price would present an eight-percent discount to its net asset value.
Lock in an Oversized Monthly Income Stream
Of course, being an inexpensive stock could simply mean that market participants are not optimistic about the company's business. And since SUNS is a monthly dividend stock, the discount makes investors wonder whether the payout is safe.
Well, looking at SUNS' latest earnings report, we see that the company generated net investment income of $0.36 per share in the third quarter of 2018. Since Solar Senior Capital declared three monthly dividends totaling $0.3525 per share for the quarter, its net investment income did cover the payout, although the margin of safety was quite thin. (Source: "Solar Senior Capital Ltd. Announces Quarter Ended September 30, 2018 Financial Results; Declares Monthly Distribution of $0.1175 Per Share for November 2018," Solar Senior Capital Ltd, November 5, 2018.)
Ideally, I would like to see a higher dividend coverage ratio, as it would leave the company with more financial wiggle room. But at the end of the day, note this: among all the monthly dividend payers, a well-covered yield of over nine percent is already a rare find.